A female driver is facing motor vehicle homicide while intoxicated and negligent driving charges after a recent Haverhill car accident. The accident happened just outside a doughnut shop when she hit and killed a woman who was picking up doughnuts for her church. She was arrested and held on a $50,000 bail. The woman has entered a not-guilty plea of all charges, according to the Boston Globe.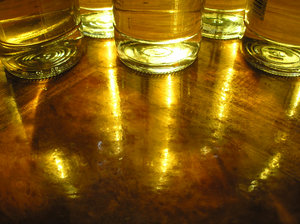 Prosecutors report that the alleged intoxicated driver produced a blood-alcohol reading of twice the legal limit. Defendants for the impaired-driver say that she suffers from "seasonal depression."
Our Massachusetts drunk driving accident attorneys have recently reported on the rise in the number of females being involved in drunk-driving incidents. Recent statistics conclude that women have experienced a 40 percent increase in the number of these types of incidents within the last decade. Recent studies into this epidemic have concluded that women who drink and drive are typically the primary caregivers of their children and hold lower-paying jobs.
Every year, there are about 11,000 people who die in alcohol-related accidents, according to the National Highway Traffic Safety Administration (NHTSA). A great number of these accidents happen during holidays, more specifically during the Christmas and New Year's holiday.
With these holidays quickly approaching, the number of drunk-driving incidents is expected to skyrocket. These accidents are completely preventable with a little bit of responsible planning. Don't let a drunk-driving accident ruin your life. Be responsible and sober at the wheel!
This year's national holiday drunk-driving campaign "Drive Sober Or Get Pulled Over" is going strong throughout the U.S. From now until the 2nd of January, officers throughout the state are on the hunt for intoxicated drivers. Local enforcement agencies have received federal grant money to help fund the cost of increased DUI patrols.
There are nearly 200 local law enforcement efforts launched by departments in the state to help crack down on these dangerous drunk drivers. Enforcement efforts will include sobriety checkpoints and increased visibility by officers on roadways statewide.
Drivers are asked to remain sober at the wheel not only to avoid a costly arrest, but to help preserve the safety of our Massachusetts' roadways throughout the remainder of the year and well into 2012. Drunk-driving accidents are 100 percent preventable.
Those who are venturing out to holiday gatherings with friends and family members are asked to go out with a plan. Find a designated, sober driver to help get you home safely if you'll be drinking. There's no reason for anyone to driver after consuming alcohol. Stay at a friend's house, get a hotel room or use public transit to get home if you've been drinking. Happy Holidays and be safe!

Jeffrey Glassman Injury Lawyers, LLC works diligently to fight for the deserved compensation for those who have been the victim of drunk-driving accidents throughout the Greater Boston Area. If you or a loved one have been injured in a car accident in Boston or elsewhere in Massachusetts, call (617) 777-7777 for a free appointment to discuss your case.
More Blog Entries:
Statewide Campaign to Stop Drunk Driving Accidents in Massachusetts through New Year's, Boston Drunk Driving Accident Lawyer Blog, December 8, 2011
Republicans Request Stiffer Penalties to Reduce Risks of Drunk Driving Accidents in Massachusetts, Boston Drunk Driving Accident Lawyer Blog, December 7, 2011