It should come as no surprise that college students tend to drink more heavily and more often than older Americans. With increased drinking also comes increased risk – not only risk with their own safety, but risk involving the safety of others.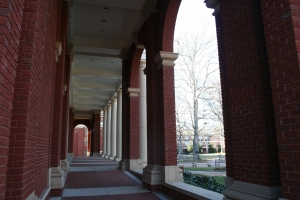 According to a recent news article from Mass Live, Amherst police arrested two students for drunk driving (one involving a car accident) in the same night. The first arrested occurred just after 1 a.m. Defendant in this case is alleged to have been driving drunk when he crashed his car into a snow bank and then hit a utility pole. Luckily, in this case, nobody was injured.
However, as one can imagine, driving a car while intoxicated on an icy road could lead to serious personal injury. Even in many single car crashes, innocent victims are often injured. This could be a passenger in the car or a pedestrian.

Boston drunk driving accident lawyers typically represent those injured while a passenger in drunk driver's car. While it is likely victim is friends with or a family member of drunk driver, it may still be necessary to file a lawsuit to financially recover any pain and suffering, lost wages, medical bills, and other special damages.
This may seem like an uncomfortable position where you may have to file a case against a friend, but it may be the only way to recover for your loss. It is also important to call the police to the scene of the accident. Your friend who is intoxicated may not want the police involved, but it is important you call them. The police will be able to assess the situation and see if you need any medical attention. If you are in need of medical attention, it is in your best interest to get it soon as possible. It is much safer for you to ride to a local emergency room in an ambulance than try to go later, because you may not be aware of the extent of your injuries.
Not only is this safer, it may also help your attorney fight for your case, because there will be a medical record generated to document the cause of your hospital visit and when the accident occurred. Timely reporting any personal injury is an essential factor in many car accident injury cases.
Additionally, a police officer will create a traffic accident report and list who is at fault for an accident. If driver was suspected of being under the influence of alcohol, an arrest may be made, and this will be listed in the report. While this may upset your friend, you could be left facing thousands of dollars in medical expenses, or even hundreds of thousands of dollars in bills, and having a police report made will greatly help your attorney in establishing your claim.
Most car insurance companies are willing to pay a claim quicker when liability (fault) is not an issue in the case. This does not mean they will quickly make a reasonable offer, but it will give your lawyer a better position from which to argue for a full and appropriate financial settlement.
If you or someone you love has been injured a Boston drunk driving accident, call for a free and confidential appointment at (617) 777-7777.
More Blog Entries:
Patriots' Defensive Tackle Vincent Wilfork Rescues Drunk Driver in Car Accident, Feb. 1, 2015, Boston Wrongful Death Lawyer Blog