According to a recent news report from CBS Boston, a Medford police officer was arrested for operating a motor vehicle under the influence of intoxicating liquor (OUI), negligent operation of a motor vehicle, leaving the scene of an accident with property damage (hit-and-run), failure to stop for police, speeding and a marked lanes violation (weaving).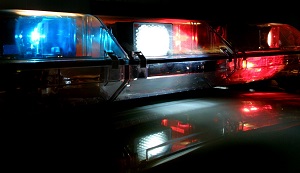 Authorities say they were notified of a car accident around 11 p.m. A 911 caller told police he was involved in a hit-and-run accident and was following the suspect. Police found a car driving with extensive front-end damage being followed by caller.
When officers tried to stop suspect, he allegedly refuse to stop for a significant amount of time before finally stopping his vehicle at a local school. Police then ordered suspect out of his vehicle, but he initially ignored several exit order commands before finally getting out of his car, according to authorities.

Police reported suspect as being unsteady on his feet, smelled of alcohol and had a difficult time following their directions. He was eventually arrested and booked. He was then released on $100 cash bond, and given a date to appear at a district court in Massachusetts to face charges.
As our Medford drunk driving accident lawyers understand, hit-and-run accidents are often handled differently than accident cases in which at-fault driver remains on the scene. While the police officer alleged to have been involved in this drunk driving accident was apprehended, many hit-and-run accident victims never know the identity of at-fault driver in their cases.
When this occurs, the hit-and-run driver is identified as a "John Doe" defendant for the purposes of a car accident lawsuit. For legal purposes, John Doe is treated as an uninsured motorist. This is because, whether or not he or she actually had car insurance, victim has no way of knowing what insurance company to contact. When a person is a victim of an accident caused by an uninsured motorist, they must turn to their own liability insurance carrier and submit a claim for uninsured motorist (UM) compensation.
Even if a victim has never heard of UM coverage, law in the Commonwealth of Massachusetts requires everyone be insured with UM coverage unless they explicitly disclaim such coverage. This means virtually everyone in Massachusetts who has liability insurance also has UM coverage. UM coverage is applicable up to the policy limits of a driver's liability coverage. In other words, if a driver has $100,000 in liability coverage per person per personal injury, that driver also has $100,000 in UM coverage.
When a person is in an accident with an uninsured motorist, their own insurance company should pay them up to their policy limits to compensate for any personal injury. However, this does mean victim's insurance will quickly pay the claim without any trouble.
Insurance carriers are typically large corporations much more concerned with their profitability than the needs of a car accident victim, even if victim is one of their own customers. Your attorney can discuss this with you and fight for your rights to a full and appropriate financial settlement or jury verdict, should a case go to trial.
If you or a loved one was involved in a drunk driving accident in Massachusetts, call Jeffrey Glassman Injury Lawyers for a free and confidential appointment — (617) 777-7777.
More Blog Entries:
Residents Fear Drunk Driving with New Milford Casino, Boston Drunk Driving Accident Lawyer Blog, November 23, 2013