According to a recent news article from the Boston Herald, singer/actress Jennifer Lopez was hit by an alleged drunk driver. Los Angeles County Prosecutors issues a statement describing how Lopez was riding as a passenger in her Rolls-Royce, along with her two children. Actress Leah Remini, her friend, was driving the car when defendant is alleged to have crashed his pickup truck into them while they were stopped at a traffic light.
Prosecutors charged defendant with driving a motor vehicle under the influence.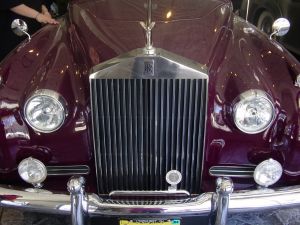 Prosecutors say police performed a test to determine defendant's blood alcohol concentration at the time of the accident, and it was reported to be around twice the legal limit. In that jurisdiction, as well as in the Commonwealth of Massachusetts, the legal limit of alcohol is 0.08 grams of ethanol per milliliter of blood. Ethanol is the chemical name for drinking alcohol as opposed to medicinal alcohol such as isopropyl.
It should be noted some people have ingested isopropyl alcohol and other forms of alcohol, such as those present in hand sanitizers and mouthwash to become drunk, and can still be charged with a DUI and found liable in civil car accident lawsuit if they do, but given the other toxic effects of drinking other forms of alcohol, it is less common.

Luckily, according to authorities, no one was injured in the accident involving Lopez. However, as drunk driving accident lawyers know, many drunk driving accidents do result in serious personal injury or death.
One of the questions often asked by clients injured by a drunk driver is what to do when the police or prosecutors call them to discuss the case.
The most important thing you should do is contact your car accident lawyer before answering any questions or making any statements if called by prosecutor. This is not to say you should not be polite or cooperate with law enforcement, but it is okay to say you are not comfortable answering any questions before speaking with your attorney. You may be wondering why it is best to speak with your own attorney before speaking with a prosecutor, since they claim to be on your side.
The truth is most prosecutors are only concerned with getting a conviction in criminal court. There is nothing wrong with that, as you may also wish at-fault driver to be convicted of a DUI. A criminal conviction may actually help your civil negligence lawsuit in terms of a settlement or jury verdict. However, the prosecutor is not necessarily concerned with your rights with respect to your civil case. Some things you say or admit to may not be harmful to a criminal prosecution, such as any negligence on your behalf, but it may be very detrimental to your civil cause of action.
Your Boston car accident lawyer will know what questions you are required to answer and which questions you are not, and can be of great assistance during the process.
One thing you should absolutely avoid is making statements about your case and not telling your attorney about them. This way he or she can be better prepared to fight for your rights to a full and appropriate recovery.

If you or a loved one was involved in a drunk driving accident in Massachusetts, call Jeffrey Glassman Injury Lawyers for a free and confidential appointment — (617) 777-7777.
More Blog Entries:
Intoxicated Pedestrian Fatalities Rising Nationwide, Boston Drunk Driving Accident Lawyer Blog, August 14, 2013