A recent story for 9 News involves a woman who may not survive a serious drunk driving car accident. Witnesses have reported that, just after midnight, the defendant was allegedly driving his vehicle on the wrong side of a divided roadway. One driver saw the vehicle approaching in time and managed to swerve out of the way.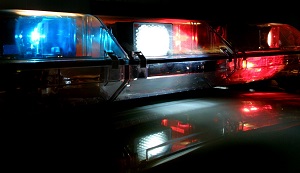 When the victim saw the defendant approaching heading the wrong way, she also attempted to serve out of the way. Unfortunately she did not have time and was hit head-on by a suspected drunk driver.
After the crash, first responders got the victim out of the vehicle and rushed her to a local trauma center. A police spokesperson reported that the woman was immediately taken into surgery to treat her injuries, but it was not known whether she would survive the surgery, given the extreme nature of her injuries.
The at-fault driver who was alleged to have been intoxicated was also taken to the hospital to be treated for what has been described as serous but non-life-threatening injuries.
As your Boston drunk driving car accident attorney understands, driving on the wrong side of the road is a fairly common behavior exhibited while driving drunk. The National Highway Traffic Safety Administration (NHTSA) has conducted a number of studies since the 1970s to determine the best ways to identify a drunk driver. NHTSA has also used this research to develop a series of Standardized Field Sobriety Tests that officers can use to aid them in making an arrest decision.

NHTSA has compiled this research into a manual for training officers on DWI detection and enforcement techniques. In this manual, they divide the process into three steps, beginning with the vehicle in motion phase. The vehicle in motion phase section of the manual lists a number of clues that officers can use to tell if a driver may be under the influence of alcohol or drugs.
One of the main clues of impairment is failing to maintain lane position or driving the wrong way down a one-way street. Another common clue is that a driver has a slow reaction time at traffic lights. While we typically think this means running a red light, it is more common for drunk drivers to sit at a green light as if they have not noticed it changed from red to green.
Another clue of impairment is when you see a driver on the road with the window open in extremely cold weather. The reason for this is that the driver is trying to use the cold air to keep them from passing out behind the wheel.
Even though you are probably not a police officer, it is still good to familiarize yourself with these clues of impairment listed by NHTSA, so you can stay safe on the road. Hopefully, you will be able to recognize a drunk driver and avoid being the victim of an alcohol-related accident.
If you have been injured a Boston drunk driving accident, call for a free and confidential appointment at (617) 777-7777.
Additional Resources:
Woman may not survive suspected DUI crash in Aurora, August 24, 2014, 9 News
More Blog Entries:
Massachusetts Woman Sentenced to Jail for Alcohol-Related Car Crash, July 15, 2014, Boston Drunk Driving Accident Lawyer Blog