A texting drunk driver who killed two 17-year-old high school students and seriously injured two others in New York in December 2012 is being sued for wrongful death, in lawsuits filed just shy of one year of his criminal conviction.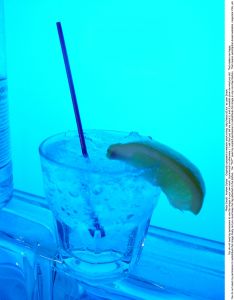 In the midst of serving a 5- to-15-year sentence in prison, the driver is now accused of negligence resulting in the death of the two teens. Also named in the lawsuit are the drivers' mother, the restaurant that served him alcohol just prior to the crash and two employees of that restaurant. Liability on the part of the establishment falls under what's known as a "dram shop law," and the one in Massachusetts is quite strong.
Mass. Gen. Laws Ann. ch. 138, 69 holds that no alcoholic beverages should be sold to an intoxicated person by a licensed establishment. Further, any personal injury or negligence action arising out of this or illegal service of alcohol to a minor must be filed in the state's superior court. Our Boston drunk driving injury lawyers are committed to ensuring all persons and entities responsible for serious injuries and deaths resulting from impaired driving are held accountable. We know how important it is for parents and other loved ones to pursue every available avenue of justice.

In this case, out of Albany, the driver had already been convicted on nearly 60 criminal counts, including manslaughter, vehicular manslaughter, vehicular assault and driving under the influence. He admitted in court that he was drunk, driving too fast and sending text messages when he slammed his car into the back of a Ford Explorer carrying four teens on a double date. Two of the teens survived, but were seriously hurt. Civil lawsuits filed on their behalf against the same defendant are pending.
According to documents filed in the case, the drunk driver's mother was reportedly aware her son was not allowed to driver her vehicle, and allowed him to do so anyway. This is a form of negligent entrustment. Although there is not evidence she knew he was drunk just prior to the crash and handed him the keys, she did know his driving record was abysmal. His license was suspended five times prior, and he'd been cited for more than 20 traffic offenses. Many of those violations were for speeding. Additionally, he had been ticketed in connection with four prior wrecks.
The parents of the teens who died called the actions of the driver and his mother negligent, reckless and showing a complete conscious disregard for the safety of others.
The lawsuit further contends two staffers at a local Japanese restaurant served the defendant, who was already visibly impaired, with two double gin and tonic drinks. If true (and there is strong evidence to suggest it is), this would be a violation of New York's dram shop law. Witnesses came forward after the crash to say they were at the restaurant that night, and had been so concerned about the defendant's consumption of alcohol they approached his dining companion to ask if he had a designated driver.
A manager at the restaurant reported the establishment is under new ownership. Still, it may be possible for the new owners to still face liability, depending on the language in the contract signed when the business exchanged hands.
If you have been injured a Boston drunk driving accident, call for a free and confidential appointment at (617) 777-7777.
Additional Resources:
Parents still seeking justice, Aug. 21, 2014, By Robert Gavin, Albany Times Union
More Blog Entries:
The Rock's Mother is Hit Head-On By Alleged Drunk Driver, Aug. 19, 2014, Boston Drunk Driving Injury Lawyer Blog