Underaged drinking is illegal in Massachusetts and those under age 21 who consume alcohol can face a number of different consequences. Because underage drinking is prohibited by law, serving alcohol to minors is also prohibited. When you allow underage drinking or participate in the practice in any way, you set yourself up for major legal trouble.
Our Boston drunk driving accident attorneys strongly urge every adult to make responsible choices when it comes to serving alcohol to minors, which means just saying no to serving minors. This is especially important if the young adults are driving or could potentially drive while intoxicated.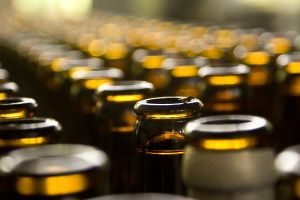 Serving Underaged Guests Leads to Criminal Sanctions
On December 21, 2012, My Fox Boston published a news story about an Arlington couple who were facing "dozens of [criminal] charges." The couple were in their 50's and allegedly allowed an under-aged drinking party at their home.
According to My Fox Boston, law enforcement went to the home of the couple after noticing that young people were drunk and leaving from the house. Upon arriving at the party, police saw that the house was full of teenagers drinking from beer cans and plastic cups filled with alcoholic beverages. The older couple was at home while this was occurring and law enforcement found no evidence that the teens had brought the alcohol with them to the home. The assumption, therefore, was that the adults had not just permitted the teens to drink in their home but had perhaps also purchased the alcohol for them to consume.
As a result of the under-aged drinking party thrown at their home, both the husband and wife were arraigned on 33 separate charges of providing alcohol to minors. The consequences if convicted could include jail time, a permanent criminal record and large fines.
Underaged DUI can Lead to Civil Lawsuits
In the case of this underaged drinking party, no one suffered an injury as a result of the poor decision of the adults to provide alcohol to young people. In other cases, however, more serious consequences could have resulted. One or more of the young people could potentially have driven drunk and could have killed themselves or others.
If this occurred, then the couple could also have been sued as a result of giving alcohol to minors. As we discussed in our prior article on Being a Responsible Party Host, Massachusetts imposes liability under social host laws. This means that a person who serves minors or who allows underaged individuals to consume alcohol at his or her home could be sued and held legally responsible for the consequences of any drunk driving accident.
With the potential to both face criminal penalties and a large lawsuit if something goes wrong, there is absolutely no excuse to ever serve alcohol to a minor for any reason.

If you or someone in your family has been involved in a drunk driving car accident, call the Law Office of Jeffrey S. Glassman, LLC for a free and confidential consultation to discuss your case. Call (617) 777-7777.
Additional Resources:
Massachusetts Holiday Driving – Be a Responsible Party Host, Boston Drunk Driving Accident Lawyer Blog, December 20, 2012.