With all of the holiday cheer, it's easy to forget about the responsibility you have if you're throwing a party at your home or work.
In Massachusetts, a party host, and even employers hosting holiday parties, can be held liable in cases where a guest is in an accident after consuming alcohol at an event.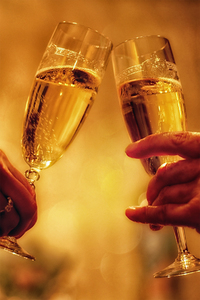 Our Boston drunk driving accident attorneys understand that many of these accidents occur after a celebration at a bar, restaurant or private party. In these cases, hosts are held responsible in ensuring that guests are not over-served and those who are underage are not served at all. If any of this happens and an accident results, party hosts can be held responsible for vehicle repair costs, medical bills, wrongful death and lost-work wages.
Party Hosting Tips:
-Make sure that the designated drivers and the underage attendees have plenty of nonalcoholic beverages.
-Ask all of your guests to plan ahead and to designate a sober driver before the festivities kick off.
-After a couple of hours, stop serving alcohol beverages. This is especially important a few hours before your party ends.
-Look through your guest list before sending out invites. Make sure you know who is a responsible drinker.
-Consider hiring a bartender instead of allowing guests to serve themselves. This will help to have the alcohol consumption monitored.
-Make sure you've got Massachusetts cab company phone numbers handy!
-Allow intoxicated guests to sleep over at your house.
-Try to get guests to sign a Safe and Sober Pledge before partying. You want to make sure everyone has a plan before busting out the alcohol.
-Try to figure out some fun games or activities to do at your party. This will help to take the focus off of drinking.
-Stay alert and considerate of your guests. Remember you have responsibilities as a party host.
Dram Shop and Social Host Liability Laws in Massachusetts:
-Vendor liability for intoxicated adults: Yes.
-Vendor liability for intoxicated minors: Yes.
-Social host liability for intoxicated adults: No.
-Social host liability for intoxicated minors: Yes.
Under current liquor law, if a dram shop serves or sells to someone who is clearly intoxicated, they can be held liable if that person causes an accident — most commonly a drunk driving car accident. If you have fallen victim to these circumstances, you may be able to file a claim against the driver and the dram shop establishment or party host that served the alcohol. Hiring an experienced law firm is key in these incidents, as we can help to not only provide stern representation, but can also help to conduct a thorough investigation to establish liability in a dram shop claim.

If you or someone in your family has been involved in a drunk driving car accident, call the Law Office of Jeffrey S. Glassman, LLC for a free and confidential consultation to discuss your case. Call (617) 777-7777.
More Blog Entries:
Dram Shop Verdict Draws Attention to Liability in Drunk Driving Accidents, Boston Drunk Driving Accident Lawyer Blog, December 4, 2012
Walpole Bartenders Encouraged to Look For Heroes To Fight Drunk Driving, Boston Drunk Driving Accident Lawyer Blog, November 30, 2012