Our Boston attorneys who represent victims of alcohol-related car accidents understand that the findings of the criminal court may aid plaintiffs in a later civil lawsuit.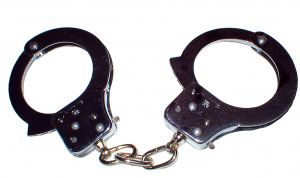 According to a recent news report from Fox Sports, UFC fighter, Nick Diaz has been arrested for drunk driving. This is the second time Diaz has been arrested for DUI in the past year.
Police reported that Diaz was pulled over on routine traffic stop, and officers suspected that he was driving under the influence of alcohol. After being arrested and taken to the police station, officers asked if he would consent to giving a breath sample. He said that he would take the test but asked if he could go to the bathroom before blowing into the breath-testing machine.
He is alleged to have attempted to induce vomiting in what is being seen as an attempt to rid his body of alcohol before taking the test. Officers told him to stop, but he kept trying to make himself vomit. Even if he succeeded in vomiting, this would have no significant effect on his breath test results, due the fact that machine measures alcohol in the air expelled from the lungs, which has nothing to do with the amount of alcohol still in the driver's stomach.
Diaz was also charged with attempting to destroy evidence and refusal to give a breath sample.

In addition to this case, court records indicate that Diaz already had a warrant out for his arrest, due to the fact that he had failed to appear at court in connection with his arrest last November for DUI. Diaz is scheduled for his next fight at the beginning of the year.
While this incident did not result in an alcohol-related car accident, every time a driver gets behind the wheel after drinking, he or she is breaching a duty of care owed to everyone else on the road. In the Commonwealth of Massachusetts, civil lawsuits filed after a drunk driving crash typically involve claims of negligence.
In order to prove a case under a theory of negligence, plaintiffs must establish that defendant owed a duty of care to prevent foreseeable injury to foreseeable persons and property. With respect to this first element of negligence, it is well-settled law that a motorist owes a duty of care to act as a reasonable and prudent person to keep others on the road safe.
If someone drives drunk and causes an accident, there is generally no question that the driver owed a duty of care and breached that duty of care. The next element in a negligence case is that the breach of the duty of care caused damages to the victim. In our legal system, causation is further broken down into actual and proximate causation.
Once it has been established that a duty was owed, a breach occurred, and that breach caused harm to plaintiff, the next and final element of a negligence claim in Massachusetts is the proving of damages. In the context of a car accident lawsuit, damages is a legal term for the amount of money that defendant should be required to pay if found liable.
If you have been injured in a Boston drunk driving accident, call for a free and confidential appointment at (617) 777-7777.
Additional Resources:
UFC star Nick Diaz arrested on DUI charges for the second time in 10 months, September 10, 2014, Fox Sports
More Blog Entries:
Massachusetts Woman Sentenced to Jail for Alcohol-Related Car Crash, July 15, 2014, Boston Drunk Driving Accident Lawyer Blog