An increasing number of DUI accidents with injuries involve drivers who were under the influence of drugs. Specifically, narcotics and prescription drugs have proven problematic.
According to a recent news report from CNN, golfer Tiger Woods was arrested at 3 a.m. on suspicion of drunk driving.  Police in Jupiter, Florida say they found Woods' vehicle on the side of the road.  The engine of his 2015 Mercedes-Benz was running, the brake lights were on, and the turn signal was allegedly still flashing. He was the only one in the vehicle, and he was wearing his seat belt.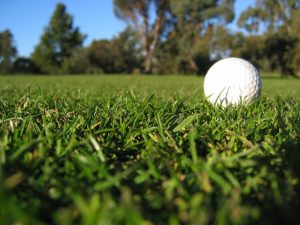 The officers then attempted wake him up, and he was allegedly slurring his speech.  He then allegedly told police that he had been golfing in Los Angeles; however, he had no idea where he currently was. He was asked to take a breath test, and, when he blew into the device, it registered a 0.0, indicating he was not under the influence of alcohol.
Woods issued a statement saying that he had an unexpected reaction to the pain medication he was taking as he attempted to rehab his chronic back issues. He said he takes full responsibility for his actions.  He was placed under arrest for driving under the influence.
It should be noted that this arrest resulted in the charge of driving under the influence, but that is merely an allegation.  He is presumed innocent unless and until he is found guilty beyond a reasonable doubt by a judge or jury.
As our Boston drugged driving accident lawyers can explain, many accidents happen when people are attempting to drive while under the influence of prescription medications, and they are often arrested for OUI as well.  We use the term OUI instead of the more common DUI, because the official name of the charge is operating under the influence of intoxicating or liquor or drugs.
Pursuant to G.L. c. 90 Section 24 of the Massachusetts General Laws (MGL), a person can be charged with OUI for driving under the influence of marijuana, narcotics, depressants, stimulant substances, or the vapors of glue. When we look at the jury instruction from Section 5.400, we see that there is no distinction between prescription drugs for which the driver has a valid prescription and drugs that were obtained illegally.  Therefore, saying you had a valid prescription for the medication is not a defense to drugged driving.
The reason this is relevant to a discussion about drugged driving accident cases is because defendants in civil cases may think they will not be held liable because they have a valid prescription for the drugs of which they were under the influence. This should not work as a defense in most civil cases, either, because in negligence, a breach of the duty of care is defined as failing to act as a reasonable and prudent person so as to avoid foreseeable injury to foreseeable persons and property.
Whenever you get a drug like Percocet or Xanax, the bottle has clearly written labels in different colors and symbols warning you about the effects. The medication will say that it causes drowsiness or dizziness and tells you not to drink or drive after the taking medication in most cases.
If you or someone you love has been injured a Boston drunk driving accident, call for a free and confidential appointment at (617) 777-7777.
Additional Resources:
Tiger Woods found asleep at wheel, arrest report says, May 30, 2017, By Jill Martin and Rosa Flores, CNN
More Blog Entries:
Massachusetts Drugged Driving a Serious Problem, Police Say, March 28, 2017, DUI Injury Lawyer Blog