When a driver causes a fatal collision while impaired, he may be charged with homicide or vehicular manslaughter. However, as a recent article in The Intelligencer indicated, not every death in a DUI crash leads to a homicide charge. This is because, in some cases, the victim who is killed in the collision may have been engaging in behaviors that led to the crash. Prosecutors generally have to prove that the intoxication was the cause of the accident in order for someone to be charged with homicide for driving drunk, and they may be unable to meet this burden of proof if the victim of the collision was partly to blame for the accident.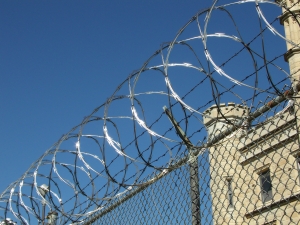 The rules for civil lawsuits, however, are different from the rules for criminal cases. In Massachusetts, as long as the drunk driver is at least 51 percent responsible for causing the collision, the victims or surviving family members can pursue legal action to obtain compensation. This means that a wrongful death or personal injury claim could be brought even in cases where the drunk driving is not criminally charged with causing the accident or the death. Victims injured by a drunk driver should consult with an experienced Boston drunk driving attorney for more information on how to pursue a damage claim.

Sharing Fault in Drunk Driving Cases
The Intelligencer reported on several deadly accidents caused by drunk drivers where the motorist was not charged with causing the death.
One example is a situation where a young boy and his friends were riding their bicycles in a construction zone on a four-lane route. A 60-year-old drunk driver was on the same highway and a collision occurred, seriously injuring one 14-year-old boy and killing his friend. The 14-year-old's mother was distressed that the drunk driver was only facing DUI charges and not homicide by vehicle or even aggravated assault while driving drunk. She believes that the kids were just children who made a mistake, while the drunk driver was an adult who broke the law.
Another example is a situation where a man jumped in front of a woman's car. The accident investigation revealed that the man who was killed had a blood alcohol content well above the legal limit and had told friends he wanted to commit suicide by getting hit by a vehicle. The woman driving the car hit the man, but it was clearly not a case of DUI manslaughter because it was not her alcohol-use that had caused the crash.
Finally, a third example is a situation where a driver was intoxicated and speeding but was not found guilty of homicide by vehicle because it was his speed and not his drunkenness that was the cause of death.
In cases like these, the surviving family members need to understand the important differences between civil liability in a wrongful death case and criminal liability for a homicide crime related to drunk driving. An experienced attorney can help family members who have lost loved ones to understand their rights.
If you or someone you love has been injured a Boston drunk driving accident, call for a free and confidential appointment at (617) 777-7777.
More Blog Entries:
Teens Don't Fully Understand What it Means to Drive Drunk, April 4, 2014, Boston Drunk Driving Injury Lawyer Blog