Many young people look up to athletes, especially football players who are in the NFL and others who play pro sports. Unfortunately, some of the biggest stars in the NFL may be bad role models as there is a "sustained" and "pervasive" drunk driving problem within the National Football League.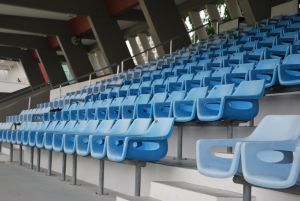 USA Today Sports recently wrote about this problem, highlighting the unusually high number of people who are affiliated with the NFL and who have been arrested for drunk driving or who have been involved in drunk driving collisions. Unfortunately, these famous people who are involved with pro sports and who get drunk are not only putting themselves and others at risk but could also be making young people believe it is OK to drive while intoxicated.

USA Today questions whether the penalties are severe enough for NFL players who drive under the influence. Penalties could perhaps deter bad behavior so fewer players drive drunk. Criminal penalties, when the laws are enforced, can also deter drunk driving behavior and those who drive while impaired should be held legally accountable by victims of accidents they cause. An experienced Boston drunk driving lawyer can help those injured in collisions with impaired drivers to pursue a claim for compensation.
The Drunk Driving Problem in the NFL
USA Today highlighted numerous instances of NFL players who have been in accidents or who have been arrested on suspicion of drunk driving. The San Diego Union-Tribute's arrest database indicated that there have been 61 incidents since the beginning of 2010 in which NFL players have been arrested on suspicion of DWI or DUI. This is more than once instance per month.
In addition to the arrests, there have been three situations in the past 16 years where NFL players who were actively playing at the time caused fatal drunk driving crashes. One occurred in 1998 when a Rams defensive end killed a mother by causing a crash when his BAC was almost twice the legal limit. He was suspended for eight games. Another incident occurred in 2009 when a 59-year-old pedestrian was killed. The player in this case was sentenced to 30 days of incarceration. The third incident happened in 2012 when a Cowboys tackle killed his teammate. He had a prior DUI arrest and he was sentenced to 180 days of jail time.
A recently-hired NFL game analyst also has a history of DWI charges. In 2012, he hit two parked vehicles when his blood alcohol content was more than twice the legal limit.
Both the NFL and the NFLPLA are in favor of instituting a mandatory one-game suspension for first time offenses, which should be included in the next substance abuse policy put out by the league. Up until this change, fines are standard instead of suspensions for first offenses. Hopefully, by imposing more serious consequences on players, the instances of drunk driving among NFL athletes will be reduced. The change can also send a better message to the public that driving drunk is not OK.
If you or someone you love has been injured a Boston drunk driving accident, call for a free and confidential appointment at (617) 777-7777.
More Blog Entries:
Supreme Court Approves Anonymous Drunk Driving Tipster Stops, May 11, 2014, Boston Drunk Driving Injury Lawyer Blog