According to a recent news report from ABC Boston, one man died in seven-car accident, which occurred early one Sunday morning in Stoughton. Massachusetts State Police troopers were first called to the scene of the deadly accident in response to a report that a pedestrian was hit by car.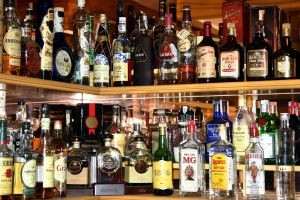 While it is still very early in their investigation, a spokesperson for the Massachusetts State Police said an older Acura was driving north on Route 24 when it crashed for a reason that is not yet know to authorities. As the car crashed, an occupant of the Acura was thrown clear of the vehicle and then was hit or run over by six cars in a row. The victim was 21 years of age at the time of this fatal traffic crash, and he was from Brockton, just south of Boston.
When police arrived at the scene, they suspected the driver of the Acura might be intoxicated and performed a series of standardized field sobriety tests and asked driver a number of questions. At the end of their interactions with alleged at-fault driver, troopers placed him under arrest for operating a motor vehicle under the influence of intoxicating liquor or drugs (OUI), as well as motor vehicle homicide (negligent operation), and alleged at fault-driver was also cited with several moving violations, including failure to stay within the marked lanes.
The driver was also injured in this accident was taken to local hospital while still in custody of the troopers. In this situation, the troopers will remain with the patient at all times or outside the room if he or she is in surgery. When the patient is resting in hospital bed, officers will typically handcuff the suspect to the bed. While it may seem excessive to have to handcuff a person who has just had surgery, it is actually very necessary for safety of the hospital workers and to ensure suspect does not try to use this an opportunity to escape.
There was another man injured in the deadly car accident who was from Boston. He was taken to a local hospital where he was treated for his injuries. There has been no update on this man's condition.   Authorities left the roadway closed for around six hours following this car accident in which a pedestrian was killed. It was during this time that they began their investigation.
It should be noted that alleged at-fault driver has not been convicted of any crime in connection with this deadly accident and is presumed innocent unless and until he is found guilty by a judge or jury beyond a reasonable doubt.
If you are involved in a multi-vehicle accident in which more that one person is inured, it is important that you contact a Boston drunk driving accident lawyer as soon as possible. There are several reasons for the urgency. The main reason is that your lawyer may need to perform an investigation, and this will not be very effective months after the drunk driving car accident.
If you have been injured in a Boston drunk driving accident, call for a free and confidential appointment at (617) 777-7777.
Additional Resources:
Passenger ejected from car, killed in 7-car Stoughton crash, November 7, 2015, ABC Boston, by news desk
More Blog Entries:
1970s idol David Cassidy fined $900 in drunken-driving case , November 17, 2013, Boston Drunk Driving Accident Lawyer Blog