According to a recent news article form the New York Daily News, a retired New York Police Department (NYPD) officer was just arrested for his alleged involvement in a drunk driving car accident.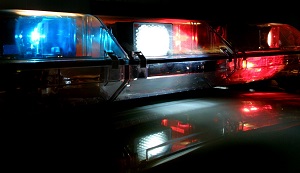 Authorities say the 44-year-old NYPD retired veteran crashed his 1999 Toyota sedan into another car being driven by a 35-year-old man making a turn at an intersection. Emergency responders reported immediately to the scene of the alleged drunk driving crash and treated the victim before taking him to a local hospital. According to hospital officials, the victim of this serious drunk driving crash was listed as being in "grave" condition following his arrival to the hospital.
The retired police officer was placed under arrest for suspicion of drunk driving and taken to the local police station, where he was booked and processed before being released with a date to appear in court for his arraignment. It should be noted, this retired police officer has not been convicted of drunk driving or any other crime in connection with his alleged alcohol-related car accident and is presumed innocent unless and until he is found guilty in a court of law.

As our Boston drunk driving injury attorneys can explain, while most police officers pride themselves on being good public servants and follow the law whether they are on or off-duty, we do occasionally see involving law enforcement officers alleged to have been responsible for drunk driving accidents.
If you have been the victim of a drunk driving accident that was the fault of a police officer, firefighter, or other emergency workers, it is important to make sure a complete accident investigation is performed so the at-fault party can be brought to justice. While this may mean a criminal case, a civil negligence lawsuit involving a drunk driving car accident is another way in which a person can be held to account for their negligent conduct that resulted in serious personal injury or death to others.
If you are concerned the police did not perform a thorough and complete investigation, possibly due defendant being a fellow police officer, is very important you speak with an experienced drunk driving accident lawyer about your concerns as soon as possible. This will give your attorney the chance to have to have his or her investigator get to the scene as quickly as possible and investigate what really happened.
This investigation can include speaking with witnesses to the alleged drunk driving accident, checking if stores or ATMs have security cameras capable of covering the accident scene, and taking photographs and measurements at the accident scene. Not only is this often crucial to proving your case, the sooner it happens following a serious accident, the better. This will give your attorney's investigator a chance to speak with witnesses while they can still be found and remember what happened, look for any tire tracks or skids marks that will fade over time, and capture security camera footage, before it is automatically erased.
If you have been injured in a Boston drunk driving accident, call for a free and confidential appointment at (617) 777-7777.
Additional Resources:
Retired NYPD cop busted for drunken driving after striking man in Bronx; one of four car-related incidents: police sources , May 31, 2015, Daily News
More Blog Entries:
Boston Drivers Urged to Stay Sober on the Fourth of July, July 3, 2014, Boston Drunk Driving Accident Lawyer Blog