Being involved in a crash while riding a motorcycle often results in injuries more serious than those those riding in a car, truck or SUV. According to a recent news article from ABC 5 News Boston, a motorcycle rider from Massachusetts was killed in a drunk driving accident.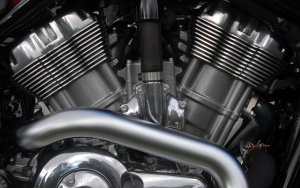 Authorities say 46-year-old alleged drunk driver turned his car into the path of a motorcycle rider traveling in the opposite direction, and the two motor vehicles collided with each other. Motorcycle operator, a 59-year-old man, died as result of the fatal collision. His daughter, who was riding behind him as a passenger on the motorcycle, was injured in the accident, though her injuries are not believed to be life-threatening.
Authorities also report alleged drunk driver did not remain on the scene, as he attempted to flee at high speed. A witness to the alleged drunk driving accident followed defendant and reported his license plate number and description to the police. Defendant's vehicle was also damaged in the accident, and witnesses called police when they allegedly saw a car with three wheels driving down the road. Police were able to catch up with defendant, and when they arrived at his location, he had reportedly already fled the car on foot and ran into the woods. At this point, authorities say defendant climbed up a tree, but when their K9 unit located defendant and started barking, he decided to climb back to the ground, and officers placed him under arrest.

Prosecutors report defendant has a previous conviction for driving while intoxicated (DWI). They also say he had been taken into police custody two times in the past two months for drunken disorderly conduct. According to charging documents, defendant consumed eight 16-ounce beers before driving on the night of the alleged fatal drunk driving accident.
A judge ordered defendant held on $250,000 cash bond, and prosecutors have indicated they intend to find out where defendant was drinking, and, if appropriate, file charges against bar operators. It should be noted, these are merely accusations against defendant, as he not has not been convicted of any crime in connection with this alleged drunk driving accident.
As our Boston drunk driving accident lawyers can explain, there are cases in which a bar serves alcohol to a customer who is already drunk knowing it's likely person will get behind the wheel of car. In these cases, it may be possible to not only sue alleged drunk driver, but also the bar owners under what is known as dram shop statutes in the Commonwealth of Massachusetts.
While every case is different, and you should speak with an experienced drunk driving accident attorney about the facts of your particular situation, one of the reasons it may be helpful to also name a bar as defendant is because the bar will probably have far more insurance coverage than a drunk driver. This means there will be more money available to fully compensate you for your total loss.
If you have been injured in a Boston drunk driving accident, call for a free and confidential appointment at (617) 777-7777.
Additional Resources:
NH man charged in crash that killed Massachusetts motorcyclist , May 8, 2015, ABC 5 Boston
More Blog Entries:
Boston Drunk Drivers Not Threatened by Officers, June 12, 2013, Boston Drunk Driving Accident Lawyer Blog