Every day, thousands of people drive drunk in the United States. If any of these people are at all worried about the consequences, they are generally worried about getting arrested. The sad reality is there are often far more serious consequences than being arrested, and those consequences are faced by innocents victims who are seriously injured or killed in drunk driving car accidents.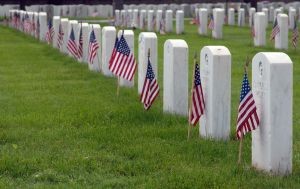 According to a recent article from WCVB Boston, a community is mourning the loss of a teacher at a Quincy school who was killed in a drunk driving car accident. The 23-year-old teacher was lying unconscious alongside the road with her boyfriend next to her, according to authorities. Later that same day, police arrested a 21-year-old woman for drunk driving, leaving the scene of a motor vehicle accident with personal injury and other related charges.
Authorities say the couple was walking alongside the road, which was in a heavily populated residential area with a posted speed limit of 25 mph. As the couple was walking, just after midnight on a Tuesday, defendant allegedly hit them with her car and drove away from the scene of the accident, at high speed, without stopping or calling the police. Witnesses described suspect's vehicle, and police saw a vehicle matching the description and with signs of front-end damage later in the day. Defendant was a driving a 2000 GMC Yukon. Authorities say defendant had been charged on a previous occasion with driving under the influence of intoxicating liquor or drugs, but the charges were dropped after she agreed to plead guilty to a lesser included offense.
It is important to note that defendant has not been convicted of any crime in connection with this incident and is presumed innocent unless and until she is found guilty in a court of law.
The female victim was a graduate of North Quincy High School in 2009 and had always dreamed of coming back to the area to teach. She worked at a Quincy middle school as a long-term substitute teacher and had been offered a full-time teaching position that was supposed to start this coming academic year.
Those who knew victim and her work said the Framingham State graduate was a very positive person who cared for each and every one of her students. They said she didn't see the classes as a whole, but looked at each individual student and tried to find out what their respective needs were with regard to the learning environment.
In addition to being a teacher, she was also working on becoming a coach for Track and Field, and during her year as substitute teacher, she assisted the coaching staff and worked to further her career goals and help students achieve their goals.
As our Boston drunk driving accident lawyers have seen all too often, this an example of the real cost of drunk driving, and how it can effect an entire community. As a substitute teacher, she actually managed to teach all 650 students at the school at one time or another, so she was very well known.
If you have been injured in a Boston drunk driving accident, call for a free and confidential appointment at (617) 777-7777.
Additional Resources:
Secret Service imposes tougher drinking and driving rules , May 11, 2015, Boston Herald
More Blog Entries:
Teacher killed by alleged drunk hit-and-run driver mourned, August 6, 2015, WCVB Boston, Staff Writer