According to a recent report from Pop Sugar, police arrested a woman for drunk driving who was allegedly driving under the influence of alcohol with her four minor children in the car.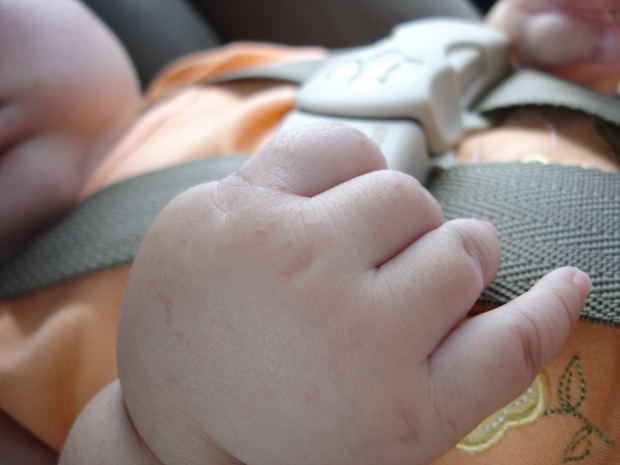 Authorities say they pulled over the 33-year-old mother in Florida on suspicion of drunk driving. Officers noticed she had her four children – ages 4, 3, 1 and 2 months – in the car with her at the time or her arrest.
Police then asked her to submit to a series of Standardized Field Sobriety Tests (SFSTs), and, while she was willing to perform the tests, she immediately began breastfeeding her newborn baby. While original reports stated defendant was breastfeeding her child while she was driving her vehicle, these accounts have since been corrected to indicate the breastfeeding occurred during the field sobriety test phase of her arrest process.

Aside from breastfeeding her child, she allegedly swayed during performance of the tests and was unsteady on her feet. She declined to take an alcohol breath test (colloquially called a breathalyzer after the now generic trademark), but she did allegedly admitted to eating four hamburgers that had whiskey on them, according to a police document.
Prosecutors say she is being held for suspicion of driving under the influence of alcohol (DUI), mental or physical endangerment of a child, and driving with a suspended license. The state department of children and family services took her children, and agency employees are trying to find relatives who can look after the children pending a further investigation. It should be noted, defendant has not been convicted of any crime and is presumed innocent unless and until she is found guilty beyond a reasonable doubt in a court of law.
As our Boston drunk driving accident attorneys can explain, drinking alcohol inhibits one's aversion to taking risks, according to longstanding research conducted by the National Highway Traffic Safety Administration (NHTSA). Therefore, it makes sense that people who are intoxicated are so willing to take risks with their own safety and the safety others in their vehicle and on the roads and sidewalks of the Commonwealth of Massachusetts.
This concept of engaging in risky behavior, which places someone's life and safety at risk, is the very basis for filing and proving a car accident negligence lawsuit pursuant to Massachusetts law. In order to establish negligence, it is necessary to prove defendant owed a duty of care to plaintiff to conduct him or herself in a reasonable and prudent manner so as to prevent foreseeable injury to foreseeable persons and property.
The second element that plaintiff must establish in a drunk driving accident case in Massachusetts is that defendant breached his or her duty of care owed to plaintiff through a particular act or omission. This same risky behavior that leads people to drive drunk can also be used to establish a breach of one's duty of care. Additionally, plaintiff can also use the fact that, when an act is also illegal, it is generally considered negligent by operation of law in context of a civil negligence lawsuit.
If you have been injured in a Boston drunk driving accident, call for a free and confidential appointment at (617) 777-7777.
Additional Resources:
Drunken Driving With Her 4 Young Kids Wasn't Even the Worst Thing This Mom Did , , May 11, 2015, POPSUGAR
More Blog Entries:
MADD Working with NFL Teams to Curb Drunk Driving, July 11, 2014, Boston Drunk Driving Accident Lawyer Blog