According to a recent news article from the Boston Herald, one woman was killed and another is in critical condition following a serious car crash in Methuen, Massachusetts, which is just outside of Boston.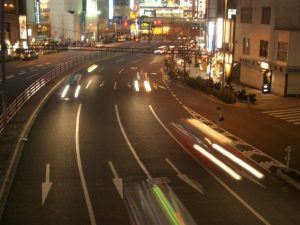 Authorities have said the deadly crash occurred on a Saturday night going into Sunday morning, and there were multiple people in the vehicle.  The crash occurred when the car allegedly swerved off the road at a high rate of speed and crashed head-on into a utility pole.  The backseat passenger, who was 27-years-old at the time of the crash, was killed. When first responders arrived at the scene, they did what they could to assist the woman, but unfortunately there was nothing they could do for her, as she was nonresponsive and she was later pronounced dead before her body was transported to the Office of the State Medical Examiner where an autopsy was to be performed.
First responders also found another passenger who was alive but severely injured in the deadly Boston area car crash.  Paramedics stabilized this victim at the scene of the crash and called for a Medevac helicopter that originally transported her to a level-one trauma center for emergency surgery.  Following surgery, she was admitted into the critical care unit of the hospital.  Her injuries were considered life threatening at the time of her arrival at the Boston area hospital.  The driver, who the police have alleged was intoxicated at the time of the accident, was also reported to have been injured in what has been described as a Boston area drunk driving accident.
However, it should be noted that, while the police have alleged the driver was under the influence of alcohol at the time of this deadly crash, she has not been convicted of any crimes in connection with this incident.  She is therefore presumed innocent unless and until she is found guilty beyond a reasonable doubt in a court of law by a judge or jury.
One of the factors that make cases like this more complicated is that there are potentially multiple victims in one vehicle.  As a general rule, passengers in a car do not have any liability in connection with a serious car accident.  This is not the case 100 percent of the time, but it is not often that a passenger is responsible for a car accident, aside from the passenger causing an extreme distraction or physically taking control of the vehicle. Again, this does not happen often.
The complexity occurs where we have multiple victims in a single car and an insurance policy has limits on how much it will pay per accident and per person in a personal injury case.  A typical car insurance policy will have a per person per injury limit. This means that there is a limit the insurance company will pay for a single accident victim.  There is also a number for the total damages the insurance company will pay.  This number is usually twice the value of the first figure.  The point is that you should speak with an experienced attorney as soon as possible to make sure the insurance company is aware of your claim before settling other claims.
If you or someone you love has been injured a Boston drunk driving accident, call for a free and confidential appointment at (617) 777-7777.
Additional Resources:
Woman killed in single-car crash, January 22, 2017, Boston Herald
More Blog Entries:
Bruins Star Ray Bourque Arrested for Drunk Driving After Car Accident, July 5, 2016, Boston Drunk Driving Injury Lawyer Blog