While it is good that there has been a strong push to enhance drunk driving laws, especially in cases involving serious or even fatal drunk driving accidents, it will not do any good if the new stricter laws are not enforced when the opportunity presents itself.  However, according to a recent news article from the Boston Globe, that is exactly what is occurring.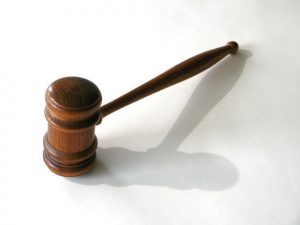 For those who are not familiar with Melanie's law, it was passed more than a decade ago.  The purpose of the 2005 law was to make the penalties for drunk driving offenses much tougher in Massachusetts to prevent serious drunk driving accidents, including fatal ones that occur in Boston and other parts of the state. While there were various changes to the already existing drunk driving laws, the major change, as pushed by Mothers Against Drunk Driving (MADD) and other groups, is to require an alcohol breath ignition interlock device on a defendant's vehicle, and it would be on it until defendant got his or her driving rights restored.  This is so the clock would not run while defendant could not drive anyway.  This was for second offenders, but the so-called look back period for second for prior offenses was removed so it can be for any prior.  This was done through Registry of Motor Vehicles (RMV) regulations.
A breath alcohol vehicle interlock device requires a defendant to blow into a tube so that a machine can read the user's blood alcohol concentration (BAC).  While the legal limit in Massachusetts is 0.08 grams of alcohol per hundred milliliters of blood, most drunk driving offenders cannot drink after consuming any alcohol, so the device will require a 0.08 or 0.02 reading, depending on the tolerance the instrument. It should be noted that these devices have been proven to be effective at reducing the number of serious or fatal drunk driving accidents.
As our Boston drunk driving accident lawyers have seen, many serious or fatal crashes occur when someone has gone out drinking with friends, a date, or a significant other.  In many cases, a person is embarrassed to be seen with an ignition interlock device and will not drive during this period.  However, we have also seen cases where people simply do not care that they do not have a license to drive and have a breath testing instrument tied to their ignition.  As sad and incredible as this may seem, there are even cases where an alcoholic parent will have a child ride with him or her and blow into the device to start the vehicle.  This would be an extreme type of negligence in a drunk driving crash lawsuit.
As discussed in this article, even with this law on the books, defendants are taking pleas to drunk driving offenses and avoiding the penalties under the law, such as the requirement of having a breath-testing machine on board their vehicles.  There have been documented cases of people being convicted of drunk driving, not getting Melanie's law penalties, and then allegedly going out and killing innocent victims in other drunk driving car accidents.
If you or someone you love has been injured a Boston drunk driving accident, call for a free and confidential appointment at (617) 777-7777.
Additional Resources:
In drunken-driving cases, Melanie's Law is Rarely Used, April 17, 2017, By Sean P. Murphy, Boston Globe
More Blog Entries:
Former NFL Quarterback Vince Young Given Probation for Drunk Driving, Feb. 7, 2017, Boston Drunk Driving Accident Lawyer Blog