There is no question that when a person drinks to the point of intoxication and gets behind the wheel of a motor vehicle, he or she is acting in a negligent manner.  This means that he or she is acting in a such a way that shows a disregard for the safety of others, and could cause foreseeable injury to persons or property.  That is the definition of negligence in a personal injury case (including car accident lawsuits) in the Commonwealth.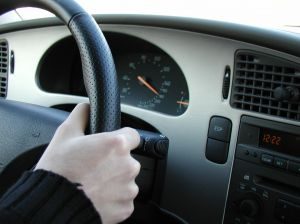 In many cases, a person will exercise bad judgment when they drink and then get behind the wheel, and while they will be completely liable for any personal injury or death that results from this negligent action, it does not necessarily mean that the driver is alcoholic.  Sometimes people just make mistakes, and sometimes they have to pay for those mistakes.
On the other hand, there are people who do not learn their lesson the first time they are involved in a Boston drunk driving accident, or arrested for operating under the influence of intoxicating liquor or drugs (OUI).  For those who are not aware, an OUI in the Commonwealth is that same charge as what people in other jurisdictions commonly refer to as a DUI or DWI.
According to a recent news feature from The Boston Herald, a defendant from Maynard has been arrested for drunk driving three times in the span of about one month.  This is also his fourth arrest for OUI since 1991.  Authorities have said the 43-year-old defendant was on bail when he was arrested the third time, and this time he is being held in jail on a $10,000 cash bail as he awaits trial for his multiple alleged drunk driving offenses.
Authorities have also alleged that defendant's driver's license was suspended at the time of his most recent offense.  Arresting officers asked him if he was aware that his right to operate a motor vehicle was suspended at the time of his arrest, and he allegedly answered that he was aware of the suspension, but he was only going out to buy a pack of cigarettes.
The first time he was arrested for drunk driving was on April 2, 2013.  On this first arrest for OUI, he was stopped on suspicion of drunk driving and allegedly failed a field sobriety test.  He was next arrested on April 6, 2016, and the police attempted to administer the battery of standardized field sobriety tests again (SFSTs), but he reportedly told police that he could not take the test that day "because he didn't think it was a good idea."
In his latest arrest, defendant allegedly exited his car holding a bottle of vodka, but when he realized this and saw the officer, he threw the bottle back into the car.   It should be noted that these are only allegations, and he has not been convicted of any crime in connection with these three arrests.  He is presumed innocent unless and until his is found guilty beyond a reasonable doubt by a judge or jury.
If you or someone you love has been injured a Boston drunk driving accident, call for a free and confidential appointment at (617) 777-7777.
Additional Resources:
Third OUI in a month, May 7, 2016, The Boston Herald, By Bob McGovern
More Blog Entries:
Massachusetts DUI Charges for Principal of the Year, April 11, 2016, Boston Drunk Driving Accident Lawyer Blog