Back in season two of American Idol, Clay Aiken, Ruben Studdard and Rick Smith were all part of the final eight contestants hoping to win the singing competition and reality show, back when the show was very popular.  While Smith did not win the contest that year, he did gain a great deal of fame and got started on his music career.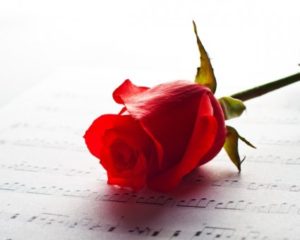 Sadly, it was reported Smith was recently killed by an alleged drunk driver. That's according to a recent news feature from ET Online.  Authorities have said Smith was in Oklahoma when he was involved in a wrong-way vehicle crash on Interstate 240.  The accident occurred around 3 a.m. when a GMC pickup truck heading in the wrong direction on the highway slammed into Smith's Honda Accord.
When highway patrol troopers responded to the scene of what turned out to be a deadly drunk driving accident. They said they could immediately detect an odor of alcoholic beverages when they approached the other driver's vehicle. He was injured in the accident, and first responders took him to a local hospital with an escort from the state troopers.  He was treated for his injuries and released into police custody and was then taken to jail. Smith was also treated for his injuries and transported as a Level One trauma. He was soon pronounced dead.  It should be noted that while defendant has been charged in connection with the fatal drunk driving car accident, these are only allegations. He is presumed innocent unless and until he is found guilty beyond a reasonable doubt by a judge or jury.
Many of this fellow contestants and those associated with American Idol have taken to social media platforms and expressed their admiration for Smith and their sympathies for his untimely death.  Clay Aiken expressed how much of an inspiration Smith was and how much they enjoyed having him as a fellow contestant that year, and expressed his kindest regards to Smith's family who survived him.  Ruben Studdard and many others express their feelings about Smith as well and expressed their condolences to his family.
As our Boston drunk driving accident lawyers can explain, in a fatal drunk driving accident, the first thing a family must do is to go to the probate and family court and open an estate in the name of the decedent.  This will allow the executor of the estate, if decedent had a will, or the court appointed administrator of the estate the legal authority to file a personal injury lawsuit against the defendant. In some cases, the plaintiff was injured but still alive and filed the case him or herself and then died once after case had begun.  In this situation, the family will open an estate in the probate court and then amend the complaint so that the plaintiff will be replaced by the administrator of decedent's estate.  It will also be necessary to amend the complaint to add a count of wrongful death.
If you or someone you love has been injured a Boston drunk driving accident, call for a free and confidential appointment at (617) 777-7777.
Additional Resources:
'American Idol' Alum Rickey Smith, 36, Killed in Alleged Drunk Driving Crash, May 6, 2016, ET Online, By John Boone
More Blog Entries:
Massachusetts DUI Charges for Principal of the Year, April 11, 2016, Boston Drunk Driving Accident Lawyer Blog