According to a recent report form WCVB Boston, a 52-year-old woman has been arrested following a deadly car accident that occurred in Hannover, Massachusetts. Authorities have said defendant was operating her motor vehicle while she was under the influence of powerful prescription medication.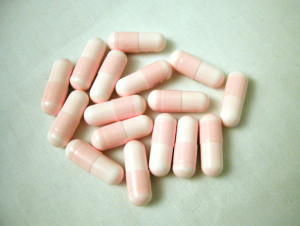 Allegedly, at the time of the fatal drugged driving accident, defendant had Adderall, Xanax, Methadone, and Valium in her blood, as revealed by chemical testing. The victim of this fatal drugged driving accident was a 32-year-old nurse who was out running as part of her training for the upcoming Boston Marathon.
Immediately after the accident, first responders were called to scene and attempted to provide medical attention to the victim, but, unfortunately, her injuries proved to be too severe, and she was later pronounced dead. This tragic drugged driving car accident in Hannover occurred a couple of days before Christmas in 2015, but defendant was only recently arraigned in Plymouth.
It is likely that she was not arraigned until early February because of the time it took police to get the results of the blood tests from the state testing facility. Unlike what we typically see on TV, if the police or federal law enforcement agency does not request rush processing, it can taken anywhere from several weeks to several months to get toxicology results, due to the a limited amount of funding available.
At defendant's arraignment, she was held on $50,000 cash bail at the county jail and will be back in court for a status date in late February. It should be noted that defendant has not been convicted of any crime in connection with this arrest and is presumed innocent unless and until she is found guilty by a judge or jury in a court of law.
The actual charges on which prosecutors intend to proceed against defendant are motor vehicle manslaughter, motor vehicle homicide by operation under the influence of alcohol or drugs, operating a motor vehicle under the influence (OUI) of intoxicating liquor or drugs, and reckless operation of a motor vehicle. While it may seem like many of the charges are redundant, in many cases the government can proceed on multiple counts, but if a defendant is convicted of multiple charges, the judge may have to merge the offenses for sentencing purposes.
One interesting aspect of this article is that all the drugs defendant was alleged to have taken were prescription medications. Assuming that a person had a valid prescription for all of these drugs, it would be legal to take the medications. This might lead someone to believe that is a defense to a criminal charge or a civil drunk driving accident lawsuit. However, this is not the case.
When a person has a valid prescription for a controlled substance, he or she cannot be charged with possession of that substance. This does not, however, mean a person can drive a motor vehicle while intoxicated from that drug. For example, anyone over the legal drinking age can consume alcohol, as it perfectly legal, but that does not mean that person can drive while drunk.
If you have been injured in a Boston drunk driving accident, call for a free and confidential appointment at (617) 777-7777.

Additional Resources:
Woman charged with 'drugged driving' in crash that killed nurse, WCVB Boston, February 5, 2015
More Blog Entries:
Alleged Drunk Driver Crashes into Saugus, Massachusetts Home, Aug. 21, 2014, Boston Drunk Driving Accident Lawyer Blog