Across the nation, authorities are trying everything reasonable and within their power to reduce the number of serious and sometimes fatal drunk driving accidents that occur each year. To get an idea of how serious a problem drunk driving in America is, we can look to statistics to show there were more Americans killed in drunk driving accidents than were killed in all wars in which the United States was involved.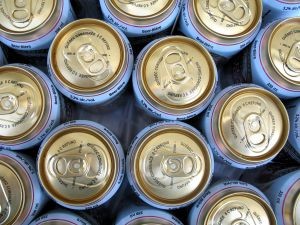 These campaigns have different names, such as drive hammered, get nailed, or sober or slammer. A drive sober or get pulled over campaign has been used in Bedford, Massachusetts, according a recent news feature from the Bedford Patch. The most recent campaign was run from early December of last year to January 2, 2016. This time frame was obviously chosen to cover the entire holiday season, which, as statistics have shown, is one of the worst times of year in terms of serious drunk driving accidents, including fatal car crashes.
A large part of this campaign involved increased police patrols to catch drunk drivers while they were out on the roads before getting into a major drunk driving crash. These increased patrols were made possible by a grant from the Executive Office of Public Safety for the Commonwealth of Massachusetts.   The police also hoped people would become aware of the increased patrols. Once they were aware there were more patrols and a greater chance of being arrested, police hoped it would make these potential drunk drivers think twice about their decision to get behind the wheel while intoxicated.
As for the actual numbers, Bedford police chief has said there were 29 traffic stops made by members of the increased patrol team during the holiday season. There was one arrest for operating a motor vehicle under the influence of intoxicating liquor or drugs (OUI). Additionally, there were many speeding tickets issued and others for other traffic violations including failure to wear a seatbelt, texting while driving, and a number of warnings were issued.
People might wonder how big an issue drunk driving is when there was only one arrest for OUI (what most states call DUI or DWI) during the entire campaign at a time when increased traffic patrols were utilized. However, even one arrest for drunk driving could be instrumental in preventing a serious drunk driving accident. It could certainly prevent the driver who was arrested from getting in an accident later that night, and it could prevent him or her from driving drunk in the near future, because many drunk drivers will not get behind the wheel when intoxicated while they have a pending drunk driving case. If a suspected drunk driver is arrested for an OUI and then gets arrested again while out on bail, there is very high likelihood he or she will be going to jail.
As our Boston drunk driving accident attorneys have seen all too often, a single accident can have devastating effects on the lives of victims and their families. To the victim of serious drunk driving accident, that accident is not a statistic. While preventing one out of many drunk driving accidents might not seem all that important from a statistical perspective, to those involved it means everything.
If you or someone you love has been injured in a Boston drunk driving accident, call for a free and confidential appointment at (617) 777-7777.
Additional Resources:
Drive Sober or Get Pulled Over Campaign a Success for Bedford Police, February 1, 2016, Bedford Patch, By Liz Taurasi
More Blog Entries:
Report: Massachusetts is Mid-Level on Drunk Driving Prevention, June 19, 2015, Boston Drunk Driving Injury Lawyer Blog