In Massachusetts, Melanie's Law requires those convicted of a second drunk driving offense to have an ignition interlock device installed in their vehicles. These repeat drunken driving offenders must keep the ignition interlock device installed for two years if they want their license reinstated.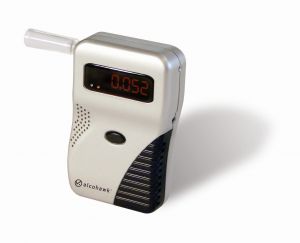 Our Boston drunk driving accident lawyers know that ignition interlock devices help to prevent many accidents by preventing intoxicated motorists from getting behind the wheel. Now, advocates are urging Boston lawmakers to extend the ignition interlock requirement to any motorist who is convicted of drunk driving, even for a first offense.

Ignition Interlock Devices Could Safe Lives
Ignition interlock devices require a driver to blow into a device on the dashboard before starting the car and periodically while driving. If the breath test reveals that the driver's blood-alcohol content is .02 or higher, the car will not start.
Massachusetts is currently one of eight states that mandate repeat drunk-driving offenders have the ignition interlock device after a second DUI offense. There are a total of 21 states that require an ignition interlock device for first-time offenders who have a BAC above .08 and there are 15 states that require the use of such a device for first offenders but only with a BAC of .15 or higher.
Data from the National Highway Traffic Safety Administration reveals that these devices are helpful in reducing the rates of repeat drunk driving offenses, with reductions in subsequent DWI arrests ranging from 50 to 90 percent if an ignition interlock device is installed.
In Massachusetts, where 122 people were killed by drunk drivers in 2010 and 114 were killed by impaired motorists in 2011, any steps that can be taken to reduce the number of drunk people on the roads would be a good thing. This is why Mass Live reports that many safety advocates are testifying in support of the bill that would expand the requirement for an ignition interlock device even to first-DUI offenders.
Mothers Against Drunk Driving is one of the advocacy groups whose leaders have spoken about the importance of passing the bill. Another advocate whose 13-year-old granddaughter was killed by a drunk driver in 2003 was quoted as saying "I firmly believe that the only proven way to truly stop a drunk driver from getting behind the wheel is technology."
Since the technology exists and has proven effective, there are few reasons to argue against making offenders in Massachusetts use such a device. The managing director of the American Beverage Institution in Washington, however, has indicated the Institute is against the use of interlock devices for first-time offenders unless their BAC exceeds .15.
A spokesperson for the Institute said that opposition for the first-time offender mandate comes from the fact that the mandate would eliminate a judge's discretion to distinguish people who were seriously impaired versus someone who just had one sip too many. Other objections include concerns about the cost of enforcing ignition interlock device laws.
Still, even those who are at or just above the legal limit present a risk to innocent people on the streets whose lives could potentially be saved if more motorists were stopped from driving while impaired.
If you or a loved one was involved in a drunk driving accident in Massachusetts, call Jeffrey Glassman Injury Lawyers for a free and confidential appointment — (617) 777-7777.
More Blog Entries:
Massachusetts Lawmakers Fight Lower BAC Limits, Boston Drunk Driving Accident Lawyer Blog, August 18, 2013