While Massachusetts police officers are usually in the business of responding to the scene of an accident, a recent drunk-driving case involved an officer blamed for a DUI collision that caused two deaths. The tragic accident sheds light on the reality that anyone could be a victim, and anyone who chooses to drink and drive could be the cause of a fatal accident.
After a deadly DUI collision, a Massachusetts officer was suspended indefinitely and without pay while investigators determine the cause of the accident. The department is also looking into whether the officer violated any internal rules. Our Massachusetts drunk driving accident attorneys are dedicated to raising awareness about the potential dangers of drunk driving and in helping victims and their families protect their rights. Immediately after an accident, we will pursue an independent investigation to determine the cause of an accident and identify all responsible parties.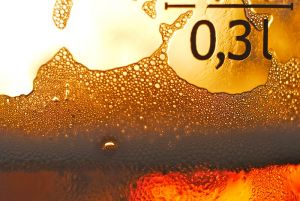 In this tragic case, the lives of two victims, a mother, 64 and her daughter, 23 were taken after they were driving home from a Boston Red Sox game. According to reports, the two were driving home from the game when involved in a head-on collision with a 25-year-old off-duty Massachusetts State Police Trooper. After testing the young officer, troopers determined that he had a blood alcohol level of three times the legal limit.

The officer who has been indefinitely suspended without pay will likely face an additional set of penalties, including criminal charges and civil claims. Plymouth's police chief says that the officer is facing several charges including operating under the influence, negligent operation of a motor vehicle, carrying a firearm while under the influence and improper storage of his weapon. He may also face additional charges.
Drunk drivers responsible for personal injury or wrongful death can also be held civilly liable and be forced to pay damages for medical expenses, pain and suffering, lost wages, and any other costs arising out of the accident. In addition to compensation, some juries will require drunk drivers to pay a punitive fine in order to deter future members of the community from committing the same offense.
The officer suffered minor injuries and has been released from the hospital. Authorities reported that he is expected to be summonsed to court and arraigned. The accident is still under investigation and it is likely that the offending officer could face additional charges and be permanently suspended from the force. This drunk driving accident is another example of a preventable tragedy that could have been prevented. Taking legal and aggressive action against drunk drivers is one way of holding offenders accountable and preventing future accidents.
The victims were by all accounts full of life and well-known in the community. The 23-year-old had just graduated from Harvard University and was moving to California to become a filmmaker. A photo taken hours before the accident captured the victims in one of their final moments together. According to their family and friends, the two did everything together and were "connected at the hip." A wake and memorial services were held for the two victims this week.
If you or a loved one was involved in a drunk driving accident in Massachusetts, call Jeffrey Glassman Injury Lawyers for a free and confidential appointment — (617) 777-7777.
More Blog Entries:
NFL Recruits MADD to Focus on Drunk Driving, Boston Drunk Driving Accident Lawyer Blog, September 10, 2013
Boston's Drunk Driving Arrests on Sharp Decline, Boston Drunk Driving Accident Lawyer Blog, September 3, 2013