A drunk driving car accident that results in a serious personal injury or a fatality is at its essence a civil personal injury lawsuit filed under a theory of negligence or wrongful death under negligence. The first element in any negligence case in the Commonwealth of Massachusetts is that the defendant owed a duty of care to the plaintiff. This means that defendant was obligated to act as a reasonable and prudent person to prevent foreseeable harm to foreseeable persons and property.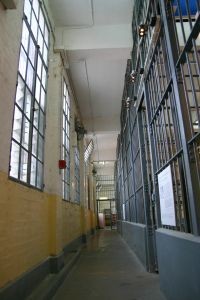 Generally speaking in our legal system, a person does not owe a duty of due care toward others unless he or she has a legal obligation, contractual obligation, or a fact-based obligation. Everyone who gets a driver's license at the RMV in Massachusetts, or at the counterpart agency in their own states, most typically called a DMV, signs a document (usually electrically) in which they agree to abide by all traffic regulations and drive in a reasonable and prudent manner. This means everyone who has a drivers' license has a generally duty of care toward all other drivers and pedestrians on the road.
The next element in car accident negligence lawsuits is that the defendant must breach the duty of care. This can be established if the defendant violates a traffic law. If a person is arrested and convicted for drunk driving, this could be used as evidence of the breach of duty in a subsequent drunk driving accident lawsuit in Boston. However, this criminal trial for drunk driving will typically take place prior to a civil personal injury lawsuit, should the case not settle before trial.
The reason for this is because the defendant in a criminal trial has the right to remain silent and cannot be compelled to testify. In a civil trial, your Boston drunk driving accident lawyer has a right to call a defendant as a witness.   Since defendant's Fifth Amendment rights trump a plaintiff's rights in a civil trial, it is often necessary to wait until the criminal trial is over before the civil trial begins.
According to a recent article in the Boston Globe, a Mattapan man was just convicted in connection with a fatal drunk driving car accident in 2013. Authorities have said the 54-year-old driver was found guilty of motor vehicle homicide with operating under the influence (OUI) of intoxicating liquor or drugs. There was a more serious charge of manslaughter while operating a motor vehicle under the influence of intoxicating liquor, but the jury was hung, as they could not reach a unanimous decision.   In this case, the motor vehicle homicide charge is what is known as a lesser-included offense.
The District Attorney's Office for Suffolk County, which is the prosecutorial agency in Boston, has the option of refiling the charges and "rebringing" the case with respect to the charge on which the jury could not render a verdict. Since the case was not tried to verdict and a mistrial was declared, the prohibition against double jeopardy does not apply.
If you have been injured in a Boston drunk driving accident, call for a free and confidential appointment at (617) 777-7777.

Additional Resources:
Mattapan man found guilty in 2013 fatal drunk driving crash, December 3, 2015, Boston Globe, by Lauren Fox
More Blog Entries:
Alleged Drunk Driver Crashes into Saugus, Massachusetts Home, Aug. 21, 2014, Boston Drunk Driving Accident Lawyer Blog