A grant-funded initiative throughout Massachusetts will be targeting drunk drivers through the holidays. According to MassLive, the Amherst Police Department is taking this enforcement seriously, launching one of the first campaigns.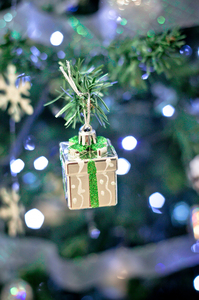 "This holiday, we will show zero tolerance for those driving under the influence on the road. If you choose to drive drunk, we will see you, we will stop you, and you will be arrested," said Chief Scott Livingstone with the Amherst Police.
Our injury attorneys in Amherst understand that the department has charged more than 150 people with driving under the influence in 2013 so far. Throughout the state, there were close to 115 fatalities resulting from drunk driving in 2011. For this enforcement campaign, and to help make our roadways a little safer for everyone, officers in Amherst will be patrolling the streets from December 13 through January 1.

But don't think you're safe if you're outside of Amherst. Officials in Grafton and in 192 other local law enforcement agencies throughout the state will be on the same mission — taking out drunk drivers.
"You'll see us making lots of stops during this highly visible enforcement period," said Chief Normand A. Crepeau, Jr. with the Grafton Police Department.
Nationwide, drunk driving kills someone every 51 minutes on average, according to ABC40.
In addition to an increase in sobriety check points from local and state police, officials with the National Highway Traffic Safety Administration (NHTSA) will be running their "Drive Sober or Get Pulled Over" campaign.
According to the NHTSA, the percent of all fatalities that occur in crashes involving at least one impaired driver is the highest during the New Year's Day holiday period followed by the percentage during the holiday period.
"Drunk driving is a complex problem, but the solution is simple: plan ahead for a sober designated driver if you're going to drink alcohol," said Mothers Against Drunk Driving (MADD) National President Jan Withers.
Drunk driving is a serious crime. In Massachusetts, a first offense for Operating Under the Influence (OUI) is punishable with a fine of up to $5,000 or by imprisonment for up to two and a half years, or both.
In summary, fatalities in crashes that involve one or more impaired drivers appear to increase significantly during the Christmas and New Year's Day holiday periods. The number of fatalities per day of the holiday period in such crashes during both the Christmas Day and New Year's Day holiday periods is significantly higher than the fatalities per day for the rest of December. Be safe and stay sober out there. It could not only keep you out of jail, but it could wind up saving your life.
Hint: According to a 2005 article in the journal Injury Prevention, more pedestrian deaths occur on New Year's Day than any other day, including Halloween. Regardless of your form of transportation, be safe and alert out there through the holiday season.
If you or a loved one was involved in a drunk driving accident in Massachusetts, call Jeffrey Glassman Injury Lawyers for a free and confidential appointment — (617) 777-7777.
More Blog Entries:

Habitual Drunk Driver Arrested In Lowell, Boston Drunk Driving Accident Lawyer Blog, December 1, 2013
Preparing Responsible Servers for the Upcoming Holiday Season, Boston Drunk Driving Accident Lawyer Blog, November 17, 2013