Massachusetts drivers tend to have a bad reputation for being aggressive and taking dangerous driving risks, but a new study published by Car Insurance Comparison indicates that this reputation may be unfounded. The study has revealed that Massachusetts is one of the top 10 safest states for drivers. Unfortunately, however, while Massachusetts drivers ranked well in most categories, the state was one of the worst for drunk drivers.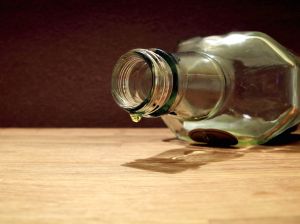 Boston drunk driving accident lawyers know that driving while intoxicated can more than double the risk of auto accidents occurring. While the state of Massachusetts is thus a pretty safe place to be, drunk motorists continue to be a menace on the roads. Drivers need to take some basic steps to reduce the risk of drunk driving to help make the state an even spot place for motorists.

Drunk Driving the Dark Spot in Massachusetts' Safety Record
The Car Insurance Comparison revealed that Massachusetts was one of the safest states based on five different categories used to measure accident risk. The categories that were used to decide on which states were safe included the fatality rate per vehicle miles traveled; whether drivers obeyed traffic signals; the rate of careless driving; the number of tickets issued; and the number of intoxicated motorists.
Massachusetts did well in all categories except for drunk driving, with the state coming in 44th out of 50 states in terms of intoxicated motorists. By comparison, the state was ninth out of 50 states for careless drivers.
The fact that Massachusetts earned a place among the top 10 safest states even with the high number of drunken drivers is great news for motorists as it means that they face less of a risk of becoming involved in an accident. Still, the state could pull ahead and become even safer if motorists made a commitment to stop getting behind the wheel drunk.
Drivers can avoid the risk of an intoxicated driving accident by following some simple tips including always having a designated driver in place before going out, and taking the telephone number of a local cab company with you just in case you end up intoxicated with a designated driver nowhere to be found. Bartenders and restaurant workers can also provide information to intoxicated motorists about the best way to get home (without getting in a vehicle) or can call a taxi service for you if you are out and too drunk to drive.
Proposals on the federal level to institute a requirement for an ignition interlock device for all offenders convicted of drunk driving could also help to reduce the risk of an intoxicated motorist causing a car accident since such a requirement would lessen the chance of a prior drunk driver making the dangerous choice again to drink and drive.
All motorists can also play a role in reducing the risk of drunk driving accidents in Massachusetts by alerting police if they see a motorist who is operating the vehicle erratically in a way that appears as if he might be intoxicated.
If you or a loved one was involved in a drunk driving accident in Massachusetts, call Jeffrey Glassman Injury Lawyers for a free and confidential appointment — (617) 777-7777.
More Blog Entries:
Preparing Responsible Servers for the Upcoming Holiday Season, Boston Drunk Driving Accident Lawyer Blog, November 17, 2013