A 16-year-old teenager who caused four deaths when driving drunk recently avoided jail time when he pled "affluenza" as a defense to the criminal charges he faced for drunk driving. The teen's psychologist testified in court that the young man had escaped consequences for his actions throughout his life because his wealthy parents never imposed restrictions on him. The judge agreed that the young man didn't understand right from wrong and thus sentenced the teen to spend time in a very expensive rehabilitation facility away from his parents, rather than to jail time.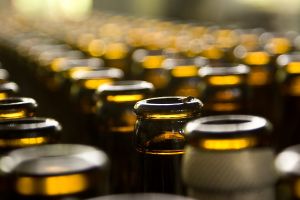 The verdict sparked outrage throughout the United States, with family members of the victims killed in the drunk driving accident expressing anger that the young man would not go to jail despite the damage he caused. The teen's family, however, may not need to worry about affluenza for long because five civil lawsuits have been filed against the teen, his family and the family's company. Victims are seeking in excess of $1 million in damages, and could collect personally from the family's assets if their insurance coverage is not sufficient to pay for all of the losses and damage caused by the teen driver.

Parents Responsibility for Teenage Drivers
The affluenza case is a unique one, because the young man used his parent's lack of supervision and guidance as a defense in a criminal case. However, this accident was not the only situation where parents may have partial responsibility for a teenager's bad driving decisions.
When a drunk driving accident occurs and a teen driver is to blame, it is important to determine whether parents do have responsibility for the accident or not. The victims of the drunk driving crash, or surviving family members of those killed in an accident, have a legal right to make a claim for compensation for all economic and non-financial losses. Insurance will pay for damages up to policy limits, but drunk driving accidents often cause devastating injuries and the losses may exceed the amount of insurance coverage available.
Boston drunk driving accident lawyers know that victims can collect from the personal assets of the negligent driver who caused the accident while drunk, but intoxicated teens don't usually have assets of their own that a victim could collect a judgment from. This means that victims of teen drunk driving accidents may wish to pursue a claim against the parents as well.
Parents can become liable for the actions of their children in causing a drunk driving collision if the parent's own negligence was a contributing factor. For example, in the case of the teen who pled affluenza, he made clear that his parents didn't supervise him and that their failure was the direct cause of his behavior. Parents who know their children are driving drunk or otherwise engaging in reckless behavior are providing negligent supervision and should be held liable for the consequences of their failure to prevent their kids from endangering others.
Parents can also be held responsible if they give or lend their car to a teenager who they know has a habit of getting drunk or making dangerous driving choices. In this case, the teen who claimed the afluenza defense was driving a vehicle belonging to his parent's company, and the company has thus been named as a defendant in the lawsuit as well. With multiple potential defendants, the victims whose lives were devastated by the young drunk driver will hopefully be fully and fairly compensated in civil court for their tremendous losses.
If you or a loved one was involved in a drunk driving accident in Massachusetts, call Jeffrey Glassman Injury Lawyers for a free and confidential appointment — (617) 777-7777.
More Blog Entries:
Habitual Drunk Driver Arrested In Lowell, Boston Drunk Driving Accident Lawyer Blog, December 1, 2013