In a recent accident, a Massachusetts State Trooper was serious injured after being hit by an alleged drunk driver during a routine traffic stop. According to WCVB, the accident happened shortly after 1:00 am. at Lynn Fells Parkway along Route 1.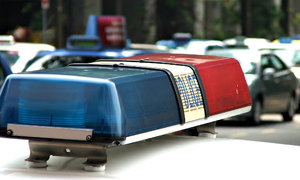 Accident reports indicate that the trooper was hit from behind by a 35-year-old man who was under the influence of alcohol at the time of the accident. The trooper was taken to Massachusetts General Hospital with back and neck pain and was later released.
Our Boston drunk driving accident lawyers understand that oftentimes it's innocent travelers who suffer the consequences of irresponsible and intoxicated drivers. Operating under the influence (OUI) is a serious crime in Massachusetts. As such, you could face license suspension, steep fines, and even jail.
In the state of Massachusetts, there were close to 150 people killed in alcohol-related traffic accidents in 2012. These kinds of accidents accounted for close to 50 percent of all of the traffic accident fatalities observed throughout that entire year.
The rate of alcohol impairment among drivers involved in fatal crashes in 2011 was close to 4 times higher at night than during the day. In 2011, close to 20 percent of all drivers involved in fatal crashes during the week were alcohol-impaired, compared to more than 30 percent on weekends.
The sad truth of the matter when talking about these kinds of accidents is that they're all completely preventable. It's never a good choice to hop behind the wheel of a motor vehicle after consuming alcohol — even if it's only been one drink.
Drinking alcohol and driving simply do not go together. Alcohol affects attentiveness and one's ability to make quick decisions on the road, react to changes in the environment and execute specific, often difficult maneuvers behind the wheel. When drinking alcohol, driving becomes dangerous – and is potentially lethal!
It's important to remember that Buzzed Driving is Drunk Driving, too. Though this campaign from the National Highway Traffic Safety Administration (NHTSA), officials are asking you to take the pledge — to make sure you always make responsible choices that don't endanger you and/or others.
This is especially targeted toward the younger drivers (those between the ages of 21 and 24). They're the group of drivers who had the highest percentage of drivers involved in fatal accidents with a BAC of .08 or higher.

If you or a loved one was involved in a drunk driving accident in Massachusetts, call Jeffrey Glassman Injury Lawyers for a free and confidential appointment — (617) 777-7777.
More Blog Entries:
Boston Drunk Drivers Not Threatened by Officers, Boston Drunk Driving Accident Lawyer Blog, June 12, 2013
Boston Drunk Drivers Not Threatened by Officers, Boston Drunk Driving Accident Lawyer Blog, June 12, 2013