At the very worst, drunk driving can be deadly. But if you manage to avoid an accident and the associated consequences, you've got a lot waiting for you when you get busted.
We're talking about the monetary costs here of a drunk driving charge.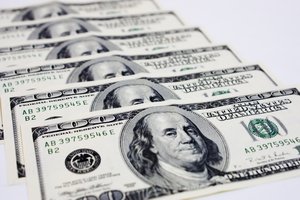 An OUI (Operating Under the Influence of Alcohol) charge can wind up following you — and your bank account — for quite some time. According to MSN Money, these costs include higher insurance costs, lawyer fees and thousands in court fees and fines.
Our Boston drunk driving accident attorneys understand that a first-offense OUI in the state of Massachusetts comes with fines ranging from $500 to $5,000. You can also wind up in jail for up to 2 and a half years. And you are looking at a driver's license suspension for up to 180 days.
But the costs don't end there. You're also looking at roughly $100 in towing, a minimum conviction fine of $500, a driver's license reinstatement fee of $500, a magistrate nighttime bail fee of at least $50, court costs of about $250 and attorney fees.
When you add that all up, you're looking at a minimum of $6,000 for a first-time OWU offense.
Let's keep going:
If you're charged with a first OUI offense, you can reduce your sentence by agreeing to complete a state-approved Driver Alcohol Education Program (DAEP). You can expect to pay about $600 for this course.
A Massachusetts DUI is a misdemeanor unless the person has two prior OUI convictions, meaning that an OUI only becomes a felony upon conviction of a 3rd offense.
It's no good to have an OUI on your record either. For the people who are able to keep their jobs, they're still using valuable time at work with these charges because of jail time, counseling, community service, OUI courses and court appearances. If you're can't get a hardship permit that would allow you to drive to and from work while your license is suspended, you'll have to figure in additional transportation costs.
There were close to 150 people killed in alcohol-related traffic accidents in the state of Massachusetts in 2011, according to the National Highway Traffic Safety Administration (NHTSA). These fatalities accounted for close to 40 percent of all of the fatalities recorded on our roadways for the entire year.
There's really no excuse for these kinds of accidents, especially when they are completely preventable. There is never a reason to get behind the wheel when you've got so many other safe and sober options to get home — or wherever you need to be. Call a friend, a family member or a taxi to come get you. Take public transportation. Stay over at a friend's house. Whatever you do, just don't get behind the wheel. It's a poor decision that could wind up costing you.

If you or a loved one was involved in a drunk driving accident in Massachusetts, call Jeffrey Glassman Injury Lawyers for a free and confidential appointment — (617) 777-7777.
More Blog Entries:
Drunk Drivers Aren't Often Honest About Their Alcohol Consumption, Boston Drunk Driving Accident Lawyer Blog, June 21, 2013
Boston Drunk Drivers Not Threatened by Officers, Boston Drunk Driving Accident Lawyer Blog, June 12, 2013