According to a recent news article from the Daily News, a man arrested on suspicion of drunk driving in Tennessee allegedly threatened to join the terrorist group ISIS and kill the police officer as his first victim.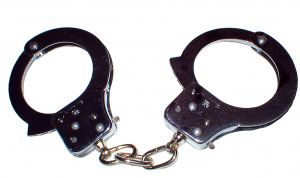 Authorities say that defendant pulled into a gas station with a car with a broken windshield that had obviously been in an alcohol-related car crash and vomited on his pants. Defendant allegedly smelled strongly of alcohol and could barely stand beside his vehicle as police arrived.
Defendant was asked to perform some field sobriety tests but was stopped when asked to do the walk-and-turn and one-legged-stand tests.
After being placed under arrest for Driving Under the Influence (DUI), assault, leaving the scene of accident (hit-and-run) and driving without a license, the man was seated in the back seat of the police cruiser when he allegedly made the threats to the arresting officer. As noted in the article, if he was serious about his threats, he will have wait until he is released from jail before taking any action.
Boston drunk driving injury lawyers know hit-and-run cases and cases involving drivers who are unlicensed pose more challenges than a typical alcohol-related car accident lawsuit.
The reason these cases are more complex is that, in the case of a hit-and-run, if police do not find the driver, it may be impossible to serve that person with a civil complaint and make him or her a defendant in the lawsuit. In the case of a driver who does not have a license, it is likely that he or she does not have car insurance, since auto insurance companies require proof of license and driving history before offering coverage.

In both cases, it is often necessary for victims of alcohol-related car accidents to file a claim with their own insurance companies. This type of coverage is known as uninsured motorist (UM) or underinsured motorist (UIM) coverage. UM is just as it sounds – a driver who does not have any liability coverage. While this is illegal, it is very common for uninsured motorists to be involved in traffic accidents.
In the case of a hit-and-run accident, if the at-fault driver is not identified, he or she is considered an uninsured motorist and can be sued under a fictitious name, such as John Doe.
An underinsured motorist is a driver who has liability coverage but not enough to cover the total damages caused in the car accident.
UM or UIM coverage is provided to drivers by state law when they purchase their standard auto liability coverage. Even if you have never heard of UM/UIM coverage, there is good chance that you have this type of coverage, unless you signed a document that explicitly waived the coverage when you signed the policy binder from your auto liability insurance.
The limits of the UM/UIM policy are typically the same as your liability limits. While some drivers go with the state minimums, other drivers will purchase much higher levels of coverage to protect their personal assets in the event of a serious accident that is their fault.
If you have been injured in a Boston drunk driving accident, call for a free and confidential appointment at (617) 777-7777.
Additional Resources:
Tennessee man accused of drunk driving and threatening to join Islamic State and kill cop, September 19, 2014, Daily News
More Blog Entries:
Massachusetts Man Arrested for 11th Drunk Driving Offense, August 12, 2014, Boston Drunk Driving Accident Lawyers Blog