According to a recent news article from WLLP News, a man pleaded guilty to charges involving a deadly drunk driving car accident in Worcester. Prosecutors stated defendant, of Berkshire County, ran a red light in Worcester County when he was driving late at night and broadsided a pickup truck driven by a 48-old-man from the Boston suburb. The victim died as a result of injuries sustained in the crash.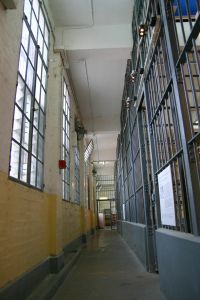 Defendant was charged with Operating Under the Influence (OUI), Operating a Motor Vehicle under the Influence of Intoxicating Liquor or Drugs involving a Homicide, and manslaughter. In exchange for his plea of guilty, the manslaughter charge was dismissed, and defendant received a sentence of up to six years in a Massachusetts Correctional Institution (MCI).
As our drunk driving accident lawyers in Boston can discuss, a civil suit must be filed within the applicable statute of limitations, so that it is not time barred. However, when there is a pending criminal case against the driver who is alleged to have caused the accident, it is likely that the civil case will be stayed (put on hold) until the criminal matter has been resolved.
The reason for this is that a criminal defendant has an absolute right to remain silent pursuant to Miranda v. Arizona and the Fifth Amendment privilege against self-incrimination (PASI). In a civil case, the plaintiff's attorney can require the defendant to answer written questions known as requests for admissions, answer interrogatories, and require that he or she answer oral questions at a deposition.

During the pendency of the criminal case, the defendant's PASI trumps the right of a civil plaintiff to propound discovery from a criminal defendant. However, once the criminal case is complete, the PASI no longer applies do the prohibition of subjecting a defendant to double jeopardy.
This is not necessarily a problem for civil plaintiffs in a car accident lawsuit, because, despite the fact that it may take a little longer to receive a financial recovery, the District Attorney is conducting an investigation and a prosecution that may make it vastly easier for the civil plaintiff to recover once the criminal case is closed.
If the defendant pleads guilty to any or all of the charges he or she is facing, it will be extremely difficult for that defendant, and more importantly for his or her auto insurance company, to later disclaim liability.
One of the best things you can do if you have been in a car crash caused by someone who is also a criminal defendant is to keep your lawyer fully informed of everything that is going on, especially if an assistant district attorney or one of his or her investigators contacts you. While your interests in the criminal case may be similar to those of the prosecutor, they are not always the same, and the prosecutor is likely not concerned with your ability to recover in a subsequent civil lawsuit.
You want to make sure you have someone on your side who is looking out for your best interests in the matter.
If you or someone you love has been injured a Boston drunk driving accident, call for a free and confidential appointment at (617) 777-7777.
Additional Resources:
WMass man sentenced for deadly OUI crash, September 10, 2014, WWLP News
Alleged Drunk Driver Crashes into Saugus, Massachusetts Home, Aug. 21, 2014, Boston Drunk Driving Accident Lawyer Blog