According to a recent news story from the Boston Globe, a man from Plympton, Massachusetts was arrested for allegedly causing two drunk driving crashes in Boston on the same Sunday afternoon. Authorities say Massachusetts State Police troopers were called to the scene of a crash around 3:30 in the afternoon on the Mass Pike. Witnesses say defendant's car, a 2003 Subaru Forester, struck a BMW being driven by a 36-year-old man. When the Subaru hit the BMW, it caught on fire. When troopers arrived, they immediately became convinced defendant was operating the vehicle under the influence.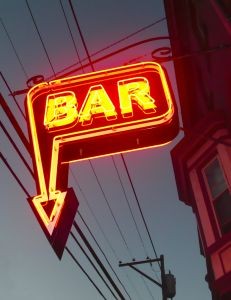 First responders arrived at the scene, and fire department personnel were able to quickly suppress the fire. Trooper became immediately suspicious that suspect was under the influence of intoxicating liquor and began to perform standardized field sobriety tests. While they were speaking with suspect, another trooper ran a description of the car and driver through the BOLO (be on the lookout) system and determined he was suspected of being in a hit-and-run accident earlier that same day and had fled the scene.
The first alleged hit-and-run accident occurred on Newbury Street in downtown Boston. Boston Police worked with troopers, and the man was ultimately charged with operation of a motor vehicle under the influence of alcohol (OUI), negligent operation of a motor vehicle, leaving the scene of a property damage accident (hit-and-run), and driving a motor vehicle without a valid driver's license.  It should be noted that this defendant has not been convicted of any crime in connection with either car accident or drinking and driving and is presumed innocent unless and until he is proven guilty beyond a reasonable doubt in a court of law.
While it might seem strange, it is actually fairly common for a driver to cause an accident and then flee the scene, only to get involved in a second car accident. This is especially true when we are dealing with a drunk driving car accident in Boston. One of the major reasons is that alcohol can affect one's judgment and reduce inhibitions. However, there is more reason alcohol-related car crashes often result in a hit-and-run. In the Commonwealth of Massachusetts, if someone is sober and causes a serious car accident that results in death, there is a good chance the at-fault driver will be cited with a moving violation, but unless he or she was doing something especially dangerous, like being part of a street race, there will probably be no criminal charges filed.
On the other hand, if someone is drunk and causes a serious car accident, the police will investigate and attempt to determine if the driver is under the influence of intoxicating liquor or drugs. If the police suspect driver is under the influence, and they have probable cause to make an arrest, there is a decent chance driver will be charged with motor vehicle homicide. In the Commonwealth of Massachusetts, motor vehicle homicide can be charged as a form of misdemeanor with a maximum penalty of up to two and half years in a county house of corrections. In Boston, this would be the South Bay House of Corrections for Suffolk County.
If you or someone you love has been injured in a Boston drunk driving accident, call for a free and confidential appointment at (617) 777-7777.
Additional Resources:
Driver arrested after two separate crashes in Boston, October 5, 2015, Boston Globe, by Elsie Harmon
More Blog Entries: Report:
Massachusetts is Mid-Level on Drunk Driving Prevention, June 19, 2015, Boston Drunk Driving Injury Lawyer Blog