When we use the term alcohol-related car accident, we are generally talking about a case of drunk driving. However, according to a recent news article from My Fox Boston, a driver allegedly crashed into a liquor store in Worcester.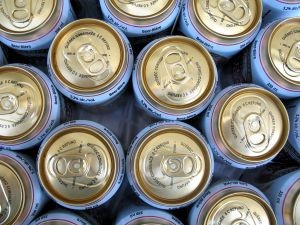 Authorities say two cars crashed into each other on Main Street around one in the morning.   As a result of the traffic accident, one car ended up crashing into a liquor store, causing substantial damage to the car and the store.   The owner of the store estimated that between the damage to the structure, which was quite extensive, and the lost inventory, there was an estimated $25,000 to $35,000 in total damages. Authorities are also reporting that, just after crash, several people used this as an opportunity to enter the store and steal items from the shelves.
Witnesses of the accident say one of the cars involved was a 2005 Toyota Avalon. It was turning onto Main Street when it collided with a 2003 Volkswagen that was headed straight on Main Street. It was the Toyota Avalon that crashed into the liquor store.
The owner of the store said they were closed at the time of the accident, which was fortunate, because if they had been open, people could have been seriously injured or killed.   However, as the owner had noted, the fact that his store was closed and it was after midnight was the reason people were able to commit burglary and steal a considerable amount of liquor.
When authorities arrived on the scene, paramedics treated the driver of the Toyota Avalon, a 21-year-old woman, and four other passengers in the vehicle. One of her passengers suffered a personal injury as a result of this car accident and was taken to a local hospital. Her condition is not considered to be life threatening.   The driver of the Volkswagen, which was involved in the initial accident, is a 21-year-old male from Connecticut. He was not injured.
Authorities stated they do not believe alcohol was responsible for the accident, and they did not smell alcohol on anyone's breath, though this was a particularly difficult determination to make, as they were many broken bottles of alcohol. It should be noted that no criminal charges have been filed as a result of this Boston area motor vehicle accident.   There have also been no claims for liability publicly announced as of the time of this article.
In the Commonwealth of Massachusetts, negligence is defined as the breaching of one's duty of care to act as a reasonable and prudent person to prevent foreseeable injury to foreseeable persons and property. There must be a breach of this duty, and damages must have been caused by that breach. In some negligence cases, such as a standard car accident, there is only one act that results in damage to one vehicle. However, in some cases, there is damage to a vehicle and then another vehicle or even a building. Whether defendant will be responsible for the second accident depends on whether it was foreseeable to a reasonable and prudent person.
If you or someone you love has been injured in a Boston drunk driving accident, call for a free and confidential appointment at (617) 777-7777.
Additional Resources:
Car crashes into Worcester liquor store, October 17, 2015, My Fox Boston, by News Desk
More Blog Entries: Report:
Massachusetts is Mid-Level on Drunk Driving Prevention, June 19, 2015, Boston Drunk Driving Injury Lawyer Blog