Mothers Against Dunk Driving (MADD) recently took time to reflect on all they had achieved during 2011 to help reduce the risks of drunk driving car accidents in Massachusetts and elsewhere. MADD says all of their accomplishments could not have been done without the help of the public, and thanks everyone for pitching in to make our roadways safer and out future's brighter.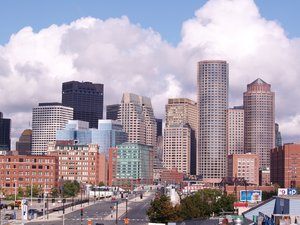 Our Boston drunk driving car accident lawyers understand that the fight against drunk drivers is far from over. Every year there are more than 10,000 people killed nationwide in drunk driving accidents. Hundreds of thousands more people are injured in these types of incidents. We're asking that all residents join the fight alongside MADD to help reduce the risks of the drunk driving accidents in Massachusetts and nationwide. Drunk driving car accidents are completely preventable with the practice of responsible decisions.
MADD's 2011 Achievements:
-Nearly 100,000 survivors, victims and others who were impacted by impaired drivers were served by the organization.
-MADD was able to extend the laws in 15 states to require ignition interlocks.
-The organization held their first PowerTalk21 Day.
-MADD celebrated the fifth anniversary of its Campaign to Eliminate Drunk Driving. During this celebration, the organization released a Report to the Nation.
-A milestone was reached in cutting the number of drunk driving by more than half since the MADD was started.
-There were more than 50 Walk Like MADD events across the country.
But the fight isn't over. MADD has some big plans for 2012. The organization will continue to push for higher caliber technology to prevent intoxicated drivers from turning on a car and driving off. MADD is also working on even more effective dialogue that parents can use to talk with their children about the risks of drinking before the age of 21, along with the dangers and consequences associated with drunk driving. Lastly, Mothers Against Drunk Driving will work to get even more sobriety checkpoints on United States' roadways, encourage drinkers to go out with a designated driver and to continue to help victims and families affected by the irresponsible and tragic accidents.
Wondering how you can help? Make a pledge to remain sober behind the wheel. Lowering the statistics starts with you, but you can also do your part to help your friends. Make sure everyone has a designated driver. Keep an eye on friends and family members. If you see someone you love about to get in a vehicle after consuming alcohol, stop them. Your responsible planning and interventions can help to save lives on our roadways through another year.

Jeffrey Glassman Injury Lawyers, LLC works diligently to fight for the appropriate compensation for the victims of drunk driving accidents throughout the state. If you or a loved one has been injured in a car accident in Boston or elsewhere throughout Massachusetts, call (617) 777-7777 for a free appointment to discuss your case.
More Blog Entries:
Boston Tops List for Drunkest Cities in U.S.; Drunk Driving Car Accidents in Massachusetts Likely in 2012, Boston Drunk Driving Accident Lawyer Blog, January 1, 2012
Republicans Request Stiffer Penalties to Reduce Risks of Drunk Driving Accidents in Massachusetts, Boston Drunk Driving Accident Lawyer Blog, December 7, 2011