According to a recent article from Mass Live, some legislators, including State Rep. Bradley H. Jones Jr., feel that the criminal penalties for drunk driving in Massachusetts are not severe enough. Under the current law, if you are arrested for operating under the influence (OUI), you will likely be given a pre-trial diversion deal that will let you avoid having a criminal conviction on your record.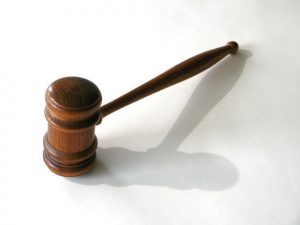 For a second or subsequent offense, when you have already had your driver's license revoked or suspended, the maximum you will get is two and a half years in a county house of corrections.  The county house of corrections is not the same as a state prison, which is called a Massachusetts Correctional Institution (MCI).  For Suffolk County, were Boston is located, the house of corrections is South Bay.
This means that if a person is convicted of a fifth offense for operating a vehicle under the influence of alcohol, the maximum sentence they will typically receive will be two and half years in South Bay.  However, if they are involved in a drunk driving accident in Boston with personal injury or death, this could be charged as a felony OUI and the maximum penalty would be 15 years in an MCI facility.
It is hard to say whether increased penalties for repeat offenders will do anything to curb drunk driving, but, as your Boston drunk driving accident lawyers have seen in far too many cases, people will frequently drive while drunk and do not stop until a serious accident occurs and they have no other choice.
Part of the problem stems from the fact that many clearly do not see drunk driving as a serious risk, or else they wouldn't engage in this behavior on a regular basis.  However, the interesting part of this is that many of these drunk drivers are not acting with reckless abandon in other aspects of their lives.  For this reason, we can see that it's not that they see drunk driving as a serious risk they are willing to take, but rather they do not see drunk driving as a serious risk.
Regardless of the reasons for drunk driving, there can be no question that consequences are very real.  We have seen cases where people in Boston have been killed by drunk driving, and we have seen cases where people have suffered permanent injuries that leave them paralyzed or otherwise disabled.
These injuries can have life-changing effects on a victim and his or her family.  In many cases, a victim will need around-the-clock care.  If there is brain damage as a result of a drunk driving crash, the victim many need years of rehabilitation and medical treatments, and that can be extremely expensive.  However, these costs can be included in the calculation of damages in the personal injury cases following a drunk driving accident.  In addition to past and future medical bills, there can also be damages for lost wages from missed work, pain and suffering, and other types of special damages.
If you or someone you love has been injured a Boston drunk driving accident, call for a free and confidential appointment at (617) 777-7777.
Additional Resources:
Does Massachusetts need to take a harder line with chronic drunken driving offenders?, December 6, 2016, By Don Treeger, Mass Live
More Blog Entries:
Report: Drunk Driving Crash at Daytona International Speedway, April 9, 2016, Boston DUI Injury Lawyer Blog