Most reports featuring drinking and driving cases involve high-profile celebrity criminal cases or local DUI accidents. This week, a DUI case made national headlines after a jury awarded $5 million for punitive damages. While criminal charges are usually brought after DUI accidents, many people forget that victims are also entitled to pursue civil cases against negligent drivers and other entities that may be responsible for the accident.
Drinking and driving accidents are devastating and for victims, the consequences are irreversible. Our Massachusetts DUI accident attorneys are dedicated to raising awareness to reduce drinking and driving and to holding negligent drivers accountable. We take a strategic and aggressive approach to protect the rights of victims and their families. Civil claims allow victims to demonstrate negligence and to collect monetary damages for their losses resulting from an accident.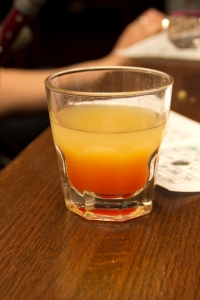 In a recent case, a jury awarded $5 million punitive damages to a family of a Maryland married couple who died after a Miccosukee tribal member slammed into their vehicle. The driver was sentenced to 12 years in prison after he plead guilty to 2 counts of manslaughter. The jury awarded the surviving children $30 million for pain and suffering and loss of parental guidance as well as $5 million in punitive damages.

According to police reports, the driver had a blood-alcohol level more than three and a half times the legal limit when he crashed into the victims' vehicle in February 2009. Police indicated that the driver had already been illegally driving with a suspended license and had been arrested for two prior DUI's.
Attorneys for the plaintiffs wanted the case to send a message to the community and to other repeat offenders that drinking and driving is not acceptable. Punitive damages are intended to deter the offender as well as other members of the community from committing similar crimes and to prevent future accidents. Family members of the victims and their attorneys hope that high costs of punitive damages curb future instances of drunk driving.
The children of the victims stated that the jury verdict honored their parents by making a statement to the community that drunk driving is unacceptable and that offenders will be held accountable. The victims' family members also emphasized that individuals who are drinking should consider their varied transportation options, including cabs, buses and other forms of transportation. They suggested just staying home or getting a ride with a friend; anything but drinking and driving.
It is still unclear how the victim will pay the $30 million verdict and $5 million in punitive damages. In any case, the family hopes that the story and the civil case will be an example to other drunk drivers to prevent future accidents. The children of the victims have urged other drivers to get home safely and to spend the extra money up front to avoid accidents and injuries.
Victims of drunk driving accidents should explore all of their rights and opportunities for compensation and recovery. An experienced advocate can investigate your claim, identify responsible parties and pursue all remedies on your behalf.
If you or a loved one was involved in a drunk driving accident in Massachusetts, call Jeffrey Glassman Injury Lawyers for a free and confidential appointment — (617) 777-7777.
More Blog Entries:
A New Option to Test Your BAC Before Heading Home, Boston Drunk Driving Accident Lawyer Blog, August 10, 2013
Wrong-Way Drunk Driver Pulled Over with 2 Children in Vehicle, Boston Drunk Driving Accident Lawyer Blog, July 25, 2013