In December of 2012, Dallas Cowboys' running back Josh Brent was behind the wheel during a fatal drunk driving car crash that killed friend and teammate Jerry Brown. In January of this year, Brent, who tested nearly two times the legal limit of .08, was sentenced by the judge to 180 days in jail followed by 10 years of probation.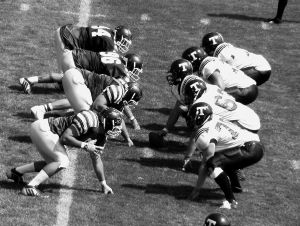 According to a recent news article from ESPN, Brent spent nearly five months in jail and then 45 days at an alcohol and drug rehabilitation center before being released back into the community to start his probation. The Dallas Cowboys have reactivated Brent, and he is eligible to play for the team again after sitting out a 10-game suspension imposed by the NFL.
Brent says his goal in returning was to make sure Jerry Brown's death was not in vain. He also said that Brown was a great player and had a great future in the NFL before being killed in the drunk driving car accident.

Brent has recently signed a one-year contract extension that did not include a signing bonus. Brent says that he is just glad to have another chance to play after his mistake took Brown away from his daughter and mother. Meanwhile, Cowboys' vice president said the decision to reinstate Brent was only about football and not making sure he has a good support system, and that if he wasn't one of the best 53 players available to the team, he would not be playing.
As our Boston drunk driving accident lawyers understand, while people use the term accident, a drunk driving collision is not merely an accident. Drinking to the point of intoxication and then getting behind the wheel is a negligent act that can have serious consequences to others on the road and sidewalks.
In order to prove a negligence case, the driver must have owed plaintiff a duty to act in a reasonable and prudent manner to avoid foreseeable harm to foreseeable persons and property. It is well established that all drivers owe such a duty to people likely to be injured, including people in other cars on the road and pedestrians.
It is also well established that driving drunk constitutes a breach of driver's duty of due care. Breach and duty are the first of four elements in any car accident negligence lawsuit filed in the Commonwealth of Massachusetts.
The next two elements are causation and damages. In cases where liability is not an issue, such as rear end collisions, damages are the main area in which people will fight about the case. There are a variety of things that comprise damages in a car accident lawsuit. Pain and suffering is generally always sought as part of compensatory damages.
Compensatory damages are the normal measure of damages in our legal system and include pain and suffering, medical bills, cost of future medical care, and lost wages. If there is a surviving spouse; he or she may have a valid claim for loss of consortium. This involves the loss of intimacy in a marriage as a result of the accident.
If you have been injured in a Boston drunk driving accident, call for a free and confidential appointment at (617) 777-7777.
Additional Resources:
Josh Brent reflects on Jerry Brown, November 13, 2014, ESPN
More Blog Entries:
Alleged Drunk Driver Crashes into Saugus Massachusetts Home, Aug. 21, 2014, Boston Drunk Driving Accident Lawyer Blog