According to a recent news article from NJ.com, Jersey City council member Khermhah "Chico" Ramchal was arrested and charged with alcohol-related offenses after he was allegedly involved in an early morning three-vehicle car crash.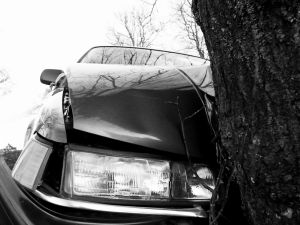 Authorities say the 39-year-old politician was driving on the southbound side of West Side Avenue in a late model Ford Explorer when he crashed into a taxicab traveling westbound on an intersecting street. After he allegedly hit the taxicab, the victim's vehicle lost control and hit a second victim's car, according to witness reports.
After conducting several witness interviews and a preliminary investigation, police believe the council member ran a red light and blew through the intersection when he "t-boned" the taxicab, causing it to spin out of control and into the second victim's vehicle. Police also say the council member had been at a catered event as part of a St. Patrick's Day celebration the night before the early morning accident.

Officers said when they approached Ramchal's car to see if he was in need of medical attention, they immediately detected a strong odor of alcoholic beverages and asked him to submit to field sobriety tests. After determining he had failed the field sobriety tests, police administered a breath test, during which he allegedly blew a 0.15.
As our Boston drunk driving accident lawyers can explain, the legal limit for alcohol when driving is 0.08 grams of ethanol (beverage alcohol) per hundred milliliters of blood. This is the legal limit in the Commonwealth of Massachusetts and throughout the nation and is based upon a national standard established by Congress with the assistance of Mothers Against Drunk Driving (MADD).
While Ramchal has not made any statements following this incident, other than to say he wants to talk, but his lawyer won't let him, it should be noted he has not been convicted of any crime and is still presumed innocent unless and until he is proven guilty in a court of law.
Following the accident, a passenger in the taxicab was taken to a local hospital with complaints of back pain as a result of this alleged drunk driving car accident.
When asked for a response, Jersey City officials have said this is a very serious matter and "appropriate consequences" will be forthcoming, once the local police have concluded their investigation and release their findings.
Ramchal was elected to the city council in June of 2013 after he lost an early election in May of that same year. There were also reports Ramchal's car had some type of emergency lights activated on his car prior to the accident when he allegedly entered the intersection. It has not been addressed whether city council members in that jurisdiction are authorized to possess and use emergency lights on their vehicles. In some jurisdictions this practice is authorized by statute, and in other jurisdictions it is prohibited.
One issue that can arise in a personal injury case involving a drunk driving accident where a victim was a passenger in taxicab deals with whether or not any liability is imposed on the taxicab driver, who could potentially be another defendant in a civil lawsuit.

If you have been injured in a Boston drunk driving accident, call for a free and confidential appointment at (617) 777-7777.

Additional Resources:
Jersey City councilman charged with drunken driving after three-car collision , March 14, 2015, NJ.com
More Blog Entries:
Alleged Drunk Driver Crashes into Saugus, Massachusetts Home, Aug. 21, 2014, Boston Drunk Driving Accident Lawyer Blog