J. Geils, founder of the famous J. Geils Band that began in Massachusetts, was recently charged with operating a motor vehicle under the influence of alcohol (OUI), and he was cited for failing to stop at a stop sign in Concord, Massachusetts, according to a recent news report from the Lowell Sun.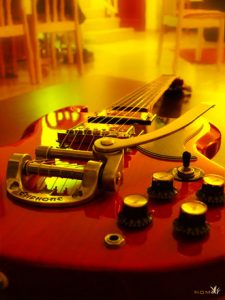 John Warren Geils, Jr., who is better known as J. Geils, founded his band over three decades ago and also served as the band's lead guitarist. The band is best known for their 80s hit song, "Centerfold" and "Freeze Frame" off the album also named "Freeze Frame."  As for the facts surrounding his arrest, a Concord police spokesperson has said Geils was driving his vehicle in Concord when he was involved in a motor vehicle accident.
When officers arrived at the scene of the alleged Concord drunk driving accident, they quickly suspected he had been driving under the influence of alcohol and asked him to perform a series of standardized field sobriety tests.  After concluding that they had sufficient probable cause to place Geils under arrest for drunk driving following the accident, they took him to the station to be booked and processed.
He was then taken to the Concord District Court where he was arraigned for OUI.  It is important to note that while Guiles has been accused of a crime, he has not been convicted on any charges in connection with this alleged drunk driving accident and is presumed innocent unless and until he is found guilty in a court of law beyond a reasonable doubt by a judge or jury.  It should also be noted that there no personal injuries reported as a result of this alleged Boston area drunk driving accident.   Following his arraignment, the first session judge ordered Geils to be released on his own personal recognizance (no bail), and also gave various conditions including that he not drive after the consumption of any alcohol, and to not drive without a valid license.
These are typical conditions following an OUI arraignment, but they are worth talking about briefly.  The not drive without a valid license order is important because the RMV can take away the driver's license of a person following an arrest for drunk driving if they blew a certain score on a breath test, or if they refused to take a breath alcohol test.
You may be wondering why it is necessary for a judge to say that you cannot drive without a valid license, since that is already the law.  The reason for this is because, if the judge specifically orders something, and then a defendant violates that order, the judge has the power to hold someone if contempt of court with a much lower standard of proof than they would if there was just a new criminal charge.
The other order is also important.  This is the order that a driver not drive after consuming any alcohol.  Under the law in the Commonwealth, a driver is per se under the influence of alcohol if he or she has a blood alcohol level above 0.08 grams of ethanol per hundred milliliters of blood.  However, with an order such as this one, any alcohol consumption can result in the defendant going to jail for contempt of court.
If you or someone you love has been injured a Boston drunk driving accident, call for a free and confidential appointment at (617) 777-7777.
Additional Resources:
Rocker J. Geils charged with OUI in Concord, September 21, 2016, Lowell Sun
More Blog Entries:
Report: Possible Tougher Drunk Driving Laws in Massachusetts, March 30, 2016, Boston Drunk Driving Accident Lawyer Blog