According to Massachusetts State Police (MSP), there were close to 10 drunk drivers arrested, just over the weekend. And this was just the first weekend of the "Surge" enforcement. Officers say that this was the result of the additional 11 police officers that have been placed along Routes 195 and Routes 24 from 10:00 p.m. to 4:00 a.m. during the lively weekend hours.
In addition, there were seven additional arrests and more than 220 Motor Vehicle Citations issued. Officials hope that these efforts help to reduce the risks of traffic accidents in Massachusetts.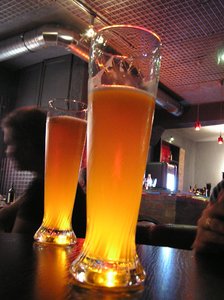 According to the Easton Patch, officers planned the increase in enforcement after an alarming number of fatal crashes in those areas. One of the accidents involved a 19-year-old driver who drove the wrong way down Route 24 at about 4:00 a.m.
Officers say that their efforts weren't enough though, as there was still a fatal accident that occurred over the weekend in Randolph on Route 24. The accident was just outside of the "surge zone" though.
According to a statement from the MSP, the "surge" is being used to bust "impaired, distracted, and aggressive drivers."
This enforcement will continue on through September and will be working to assist the current patrols of the Dartmouth and Middleborough Barracks.
In the state of Massachusetts, there were nearly 12,000 people arrested for drunk driving in 2007. There were also more than 140 fatal accidents in which at least one driver was legally drunk, or had a blood alcohol concentration (BAC) of .08 or higher. In these accidents, nearly 200 people were killed. There was also an additional 40 people killed in car accidents in which a driver had a BAC between .01 and .07, meaning they were under the influence of alcohol but not legally drunk. This really emphasizes the effects that alcohol has on our driving abilities. Every little bit of alcohol consumed affects our perception and our safety.
All in all, there were nearly 200 people killed because of alcohol-related car accidents in the state of Massachusetts in 2009.
During this time of the year, when young drivers are out of school and residents are venturing out on vacation, our risks for car accidents increase significantly. Drivers are to remember that there is no safe level of alcohol consumption when you're driving. Even the smallest amount of alcohol negatively affects your ability to drive. If your plans involve consuming alcohol, it's important for you to make sure that you have a sober way to get home. You should also designate a driver who drinks nothing. If you're left without one of those, call a friend or a family member to come get you. Still don't have a ride? Consider taking public transportation. You can take the bus, a cab, the subway or a train. Whatever you do, don't get behind the wheel.

Additional Resources:
State Police Make Nine Drunk Driving Arrests in First 'Surge' Weekend, by Jeffrey Pickette, Easton Patch
More Blog Entries:
Liquor Distributor Supports Massachusetts' DUI Law, Boston Drunk Driving Accident Lawyer Blog, July 18, 2012
GPS Blamed for Accused Drunk Driver in Whitinsville Sand Trap, Boston Drunk Driving Accident Lawyer Blog, July 16, 2012