There is no question that this primary season has taken a different turn than any in recent memory.  Between Donald Trump, Hillary Clinton, Bernie Sanders, and members of both parties constantly making allegations against the other, there is no shortage of negative press on all sides.  One thing that Clinton probably wasn't thrilled to see was that her brother-in-law, Roger Clinton, was again arrested, and this time it was for drunk driving in California.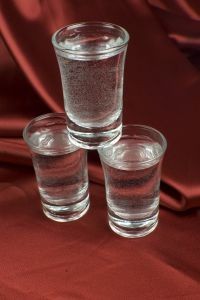 According to a recent news article from CNN, Roger Clinton was arrested over the weekend in Redondo Beach, California for driving under the influence of alcohol.  This arrest occurred just days before the California primary in which she was still in a battle with Sanders, who has pledged to take his fight to the convention.
The arrest happened around eight in the evening.  Police say Clinton took and failed a series of field sobriety tests and was placed under arrest.  When he was taken to the local police station, police read him the informed consent act, and request that he provide a blood, breath or urine sample for chemical analysis.  He allegedly refused to provide a sample for chemical testing.  He was held on $15,000 cash bond until it was paid, and he was released.
This was not, of course, the first time Roger Clinton was in trouble with the law.  He was arrested in connection with cocaine allegations and related charges in the 1980s, and this came up during Bill Clinton's ultimately successful presidential campaigns.  Roger Clinton was pardoned by his half brother in 2001 before the end of the Clinton presidencies.  This pardon resulted in a one of many investigations by the GOP into Clinton during that time, but it did not result in any action at that time.
While we often see news articles about celebrities getting DUIs and being involving in drunk driving crashes, as our Boston DUI accident attorneys have seen in far too many cases, there is nothing remotely entertaining about a drunk driving accident for the people involved.  A typical drunk driving accident can result in serious personal injury or death to multiple people, as well as significant property damage to vehicles and even homes and businesses.  We have seen cases where the drunk driver hit a pedestrian or car and then came crashing through an open business where more people inside were injured and the structure was partially destroyed
One thing to keep in mind is if you are ever in an accident and the driver, who you suspect is drunk, wants to just exchange insurance information so the police don't come, you should not listen to this person.  You should call the authorities to make sure a full investigation is performed.  This will also mean you will likely get evaluated by fire and rescue personnel and be given prompt medical attention when needed.  This will create a record of your injuries at the time of the accident, and that will help you substantially should your car accident lawsuit have to go to trial.
If you or someone you love has been injured a Boston drunk driving accident, call for a free and confidential appointment at (617) 777-7777.
Additional Resources:
Roger Clinton arrested on DUI charge in California just days before primary, June 6, 2016, CNN, By Tom LoBianco
More Blog Entries:
Massachusetts DUI Charges for Principal of the Year, April 11, 2016, Boston Drunk Driving Accident Lawyer Blog