According to a recent report from Huffington Post, former NFL football player Jerramy Stevens was sentenced to jail following a drunk driving conviction. Stevens, now 35-years-old, played for nine years in the NFL for the Seattle Seahawks and Tampa Bay Buccaneers before retiring. He is now married to U.S. Woman's Soccer Team goalkeeper Hope Solo.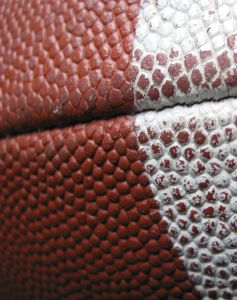 Authorities say he was pulled over on January 19, 2015 after driving his van without headlights operating in a suburb of Los Angeles. After being placed under arrest, Stevens refused to take a breath test upon police request. At this point, police obtained a search warrant allowing them to draw Steven's blood to perform a blood test, and police determined his blood alcohol concentration (BAC) was above the legal limit of 0.08 grams of ethanol per 100 milliliters of blood.
Defendant pleaded no contest to driving under the influence and driving with a .08 blood alcohol content (BAC). His sentencing judge sentenced him to 30 days in jail followed by a two-year outpatient alcohol program and four years of probation.

Solo, who was also in the car with Stevens at the time of his DUI arrest, was participating in a soccer training camp at that time. U.S.A Soccer suspended her for 30 days as result of riding in the car with an alleged drunk driver. She won Olympic gold medals in 2008 and 2014.
As our Boston drunk driving accident attorneys can explain, an admission in a criminal case can sometimes be used to prove a drunk driver is liable in a civil charge. If there is an accident, some defendants will try to plead nolo or no contest, or plead under what is know as an Alford plea. An Alford plea, named after the case of North Carolina v. Alford, is a procedure whereby defendant will plead to the court that the prosecutor has sufficient facts or evidence to prove him or her guilty beyond a reasonable doubt, but does not personally admit guilt to the allegations.
According to the United States Supreme Court, a defendant, after being advised by a competent attorney, can determine there is sufficient evidence for a finding of guilty and a guilty plea is in his best interest, but defendant would not have to actually admit to the specific facts. This case was in the context of a murder case, where a plea of guilty would mean an automatic imposition of the death penalty. While this case was heard in 1963, which predated the later case of Furman v. Georgia, which invalidated automatic imposition of a death sentence, the Alford plea survived.
A nolo or no contest plea is often done when a defendant was too drunk to remember what happened and cannot truthfully admit to any specific conduct.
As every case is different, it is important to discuss the facts relevant to your particular situation, and prosecutors in Boston generally do not like Alford pleas and will do everything in their power to avoid letting a defendant plead guilty without actually accepting responsibility for their actions, and this may benefit you should your civil drunk driving case go to trial. Even if the case does not go to trial, it can also help reach a favorable settlement offer with an insurance company.
If you have been injured in a Boston drunk driving accident, call for a free and confidential appointment at (617) 777-7777.
Additional Resources:
Ex-NFL Player Jerramy Stevens Sentenced to Jail for Drunk Driving , May 8, 2015, Huffington Post
More Blog Entries:
Boston Drivers Urged to Stay Sober on the Fourth of July, July 3, 2014, Boston Drunk Driving Accident Lawyer Blog