Drunk driving is a criminal offense, despite the fact many frequent drunk drivers do not think of it as a crime.  While many people would never even dream of stealing a candy bar from a local drug store or supermarket, they have no problem drinking to the point of intoxication and then getting behind the wheel of a car.  This action is not only criminal, but can and often does result in a serious personal injury or even death.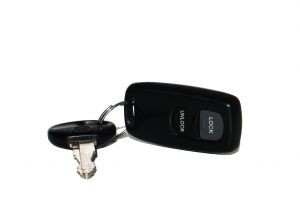 Not only do people not see it as a crime before they are caught, many people are willing to get behind the wheel and do it again after they have been arrested for drunk driving on at least one prior occasion. According to a recent news article from the Boston Globe, a drunk driving car crash just resulted in a man near Waltham, Massachusetts being arrested for operating a motor vehicle under the influence of intoxicating liquor or drugs (OUI) second offense.  As a result of this crash, defendant and another driver ended up in local hospitals.
Authorities have said defendant was also charged with leaving the scene of an accident with personal injury (hit-and-run), resisting arrest, driving to endanger, and he was cited with a marked lanes violation known as failing to keep left. The accident occurred around 3 p.m. and involved the defendant's vehicle and at least one other vehicle.  This other vehicle contained the victim who was taken to the hospital with what are believed to be serious, but not life threatening, injuries.  It should be noted that this 26-year-old man from Waltham has been charged with some various offenses, but based upon our Constitution, he is presumed innocent unless and until he is found guilty beyond a reasonable doubt by a judge or jury. The police have said they are still investigating the cause of the accident and have not yet released a finding as of the time of this article.
This actually brings up an interesting issue than can add a great deal of complexity to a Boston drunk driving car accident.  If there is no question that there is probable cause to conclude that one of the drivers was drunk, he or she will likely be arrested and charged with an OUI.  However, this is does not necessarily mean that the drunk driving was the person at fault in the accident.   In other words, a person could hit a drunk driving and the drunk driver get arrested for driving while intoxicated, but the sober driver actually gets cited for the cause of the accident.
While there is no question that drunk driving is an act of negligence, there are four elements in any negligence case in Massachusetts.   The plaintiff must prove that the defendant owed a duty of care to plaintiff, and that defendant breached that duty of care.  They must also prove that defendant caused the damages to the plaintiff, and also he or she must prove the amount of damages.
When you drive a car you have a duty of care imposed by law, and driving drunk is clearly a breach of that duty.  However, in a case such as in our example, proving causation might be rather difficult.
If you or someone you love has been injured a Boston drunk driving accident, call for a free and confidential appointment at (617) 777-7777.
Additional Resources:
Man charged with second offense OUI in Lincoln crash, October 18, 2016, By John Hilliard, The Boston Globe
More Blog Entries:
Report: Boston Named as Having Worst Drivers in US – Many Drunk Driving Accidents, July 21, 2016, Boston Drunk Driving Accident Lawyer Blog