Boston law enforcement officers report that a 36-year-old woman has been charged with drunken driving after a recent car accident that left a 7-year-old girl dead in Dorchester. According to MassLive, the driver has been charged with homicide by motor vehicle while operating under the influence.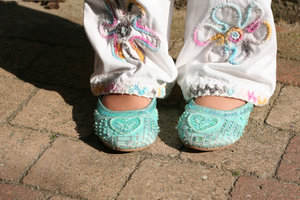 The accident happened shortly after 2:00 p.m. in Dorchester after officers received calls of two pedestrians struck by a passing motor vehicle. A 7-year-old was killed and an adult was injured.
Our Dorchester injuryt lawyers understand that intoxicated drivers are a serious and deadly threat — and too often its innocent victims who pay the price. Oftentimes, the people who are injured or killed in drunk driving accidents are occupants of other vehicles, pedestrians and bicyclists. And it's a problem that's only getting worse. According to Mothers Against Drunk Driving (MADD), more than 1.2 million drivers were arrested in 2011 for driving under the influence of alcohol or narcotics. During the same year, there were close to 250 children were killed in drunk driving crashes. Of those, 122 (close to 55 percent) were riding with the drunk driver. Nationwide, a motorist is killed in a DUI crash every 48 minutes. The annual cost of alcohol-related crashes totals more than $51 billion.

Derspite all of the laws against drunk driving and the enforcement campaigns to help prevent it, these kinds of accidents still account for about a third of all traffic accident fatalities in the U.S. each year.
Massachusetts Drunk Driving Statistics:
-There were close to 12,000 people who were arrested for DUI in 2007.
-There were close to 125 people who were killed in drunk driving car accidents in 2008.
-There were another 30 people who were killed in alcohol-related car accidents in 2008 (involving a driver with a BAC of .01 and .07 percent).
The consequences of drinking and driving are arrests, property damage, injuries, and thousands of deaths each year.
If you're convicted of operating under the influence of alcohol or drugs, or some other abused chemical substance, your penalties depend largely on the number of offenses you've had. For a first-time offense, if you're lucky enough to make it without an accident, you run the risk of thousands of dollars in fines, potential jail time, possible alcohol education programs and license reinstatement fees.
Massachusetts has an implied consent law. That means that if you refuse to submit to a chemical test you will be subject to a fine and automatic license suspension.
And with the upcoming holidays, law enforcement officials will be on the lookout. During this time of year, we typically see a significant increase in the number of drinking and driving incidents.
"If you are caught operating under the influence, you will be arrested," police Chief Robert Champagne. "No warnings. No excuses."
If you or a loved one was involved in a drunk driving accident in Massachusetts, call Jeffrey Glassman Injury Lawyers for a free and confidential appointment — (617) 777-7777.
More Blog Entries:
Habitual Drunk Driver Arrested In Lowell, Boston Drunk Driving Accident Lawyer Blog, December 1, 2013
Drunk Driver Blamed for Death of Elderly Man in Breakdown Lane, Boston Drunk Driving Accident Lawyer Blog, November 27, 2013