Drunk driving accidents are somewhat different than other traffic accidents in the greater Boston area.  While it is true that they are often deadlier than other car accidents, this is not say that negligent sober drivers cannot be responsible for a deadly car accident, but the level of reckless behavior exhibited by someone who is intoxicated is often far more outrageous than most sober drivers.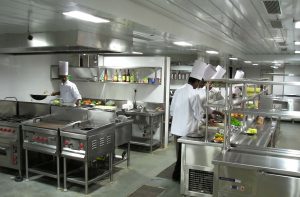 One of the more upsetting aspects of drunk driving is that drunk driving is a very serious crime.  It is serious because it can and often does result in serious injury or death, but many do not treat it like a serious crime.  This includes the lawmakers around the county who classify drunk driving (at least the first several offenses) as a misdemeanor, and many can get off without ever having a conviction on their record.  There are a lot of reasons for this, but the main reason is that juries, lawmakers, and even judges see this as a thing that most everyone has done at some point in their lives, and for the most part this is true. In other words, drunk driving, despite being extremely dangerous, has become somewhat accepted in our society or even tolerated. However, when a crash involving personal injury of other people occurs, that acceptance somewhat goes out the window, as our Boston drunk driving accident attorneys can explain.  This is interesting, because one would think the that behavior that can have very serious consequences should be shunned regardless of the result, but that is not how things tend to work.
In a personal injury case involving any type of injury including one caused by an alleged drunk driver, the four elements that must be established are duty, breach, causation, and damages. This is a topic we have discussed in various other posts on this Boston drunk driving accident lawyers blog, but we do not always focus on the damages element.  First of all, in the context of personal injury lawsuit, damages is a measure of the amount of the loss the victim of the accident suffered, but it is ultimately the amount of money you are able to get as a result of fair and appropriate settlement with an insurance company or a verdict. It should be noted that the reason we say fair and appropriate is because these days far too many law firms are willing to take any offer that the insurance company makes and move on. They know they could negotiate for a better offer, and even take the case to trial if necessary, but that is the last the thing they want to do.  The reason for this is because that takes time, and time is money.
Think of it this way, if a law firm has a hundred cases at a time, and takes the offers as they come in for settlement, they make a lot of money when they take all the settlements from all the cases.  If they spent time fighting for more money, they would not be able to handle as many cases, and that would mean less for the firm, even if the individual clients did better on each case. However, if you have a firm that is not running an assembly line, but instead is more concerned about doing the best job for each client and handles less overall cases, you would get a better result.  This is why when you choose a drunk driving accident lawyer in Boston, the best lawyer for you is someone who will fight for your rights and bests interests first.
As for damages in drunk driving accident lawsuits, there are various types of damages.  There are the ambulance charges if you are taken to the emergency room by EMS.  Many people may not know this, but an ambulance ride is not always free, and that might end up in your bill.   This could be as much as $1,000.  Then there are the emergency room bills, and the doctor bills if you see any type of specialist.  There will be bills for follow-up care and rehabilitation, and there will be bills for any needed home health care.
In addition to medical bills, there are damages for pain and suffering. Pain and suffering are hard to calculate for a jury, but they will usually come up with some type of damages award they see as appropriate. Insurance companies have a much more mathematical way to calculate damages and normally take the medical bills, also known as special damages, and multiply them by a set figure to come up with an offer. Your attorney will be able to negotiate back and forth with them to get them to raise the number.  As some point, the insurance adjuster will say they are trying to get you more money and want to talk to their manager.  This is much like when the car dealer with which you are working says he wants to help you, so he or she is going to talk to the sales manager as see what they can do.  This is not to say that you cannot get the offer increased, because you often can, but it helps if you have a lot of experience dealing with the insurance company adjusters.
In addition to special damages for medical bills, there is also a possible claim for lost wages.  There are two basic types of lost wages claims.  The first, and most common, is when a drunk driving accident victim is forced to miss days, weeks, or even months of work due to the injuries sustained in a drunk driving crash.  The second type of lost wages claim occurs when, due to a serious accident, the injured victim can never go back to work again.  Sadly, there are many cases of drunk driving accidents in which an accident victim is left disabled as a result of the crash.
There are also fatal drunk driving accidents. In these cases, the victim has been killed and the victim's estate (payable to the surviving spouse or children) is entitled to additional damages. This can include funeral expenses and also a greater lost wages claim since the victim will never be able to work.
Getting back to the concept that society sees drunk driving as something everyone does, all we have to do is turn to a recent article from NECN.  Authorities have said that famous Boston chef has been arrested on charges of drunk driving after she allegedly crashed her car into a parked truck in Gloucester, MA north of Boston.  Fortunately, there were no reported injuries as a result of the alleged drunk driving accident, but both vehicles were badly damaged. Defendant reportedly failed several field sobriety tests. It should be noted that she is presumed innocent unless and until she is found guilty in a court of law beyond a reasonable doubt by a judge or jury.
If you or someone you love has been injured a Boston drunk driving accident, call for a free and confidential appointment at (617) 777-7777.
Additional Resources:
Police: Famous Boston Chef Charged With Drunk Driving, July 20, 2017, NECN
More Blog Entries:
Former NFL Quarterback Vince Young Given Probation for Drunk Driving, Feb. 7, 2017, Boston Drunk Driving Accident Lawyer Blog