Drunk drivers in the United States have killed far more people than service members who have been killed in all of the wars in which this nation has participated. This is a staggering number when you think about it, and the sad reality is that millions of people do not take it seriously enough to stop driving drunk each year.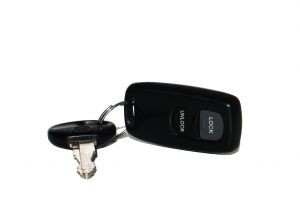 In efforts to attain funding for various anti-drunk driving campaigns, and in the interests of highway safety, many organizations and federal agencies work to determine the number of drunk driving instances each year across the nation and the number of serious drunk driving accidents and alcohol-related traffic fatalities each year. Interestingly, some sources claim the total number of drunk driving incidents is decreasing each year, and other sources claim there is an overall increase.
According to a recent news article from KX News, there has been a national decline in drunk driving. Part of this research concludes there has been a decrease, from a high of 28 percent to a much lower eight percent, in the number of weekend drivers under the influence of alcohol at least one time during the weekend. However, these are nationwide surveys, and some local law enforcement agencies are not seeing the reduction that is reflected in national data.
For example, a state police lieutenant interviewed as part of this article said, in his jurisdiction, there has been no noticeable decline in the number of drunk driving incidents. In his home state, half of all fatal traffic accidents are the result of drunk driving. While the presence of additional state troopers on the highways can help reduce drunk driving, he says it doesn't help people make the right decision to decide not to get behind the wheel of a motor vehicle when intoxicated.
This police lieutenant sees it as a personal choice to make good or bad decisions, as nobody is forcing anyone to get behind the wheel of a car when drunk, and he hopes in the future many will choose to make responsible decisions and not drive drunk. Our Boston drunk driving accident attorneys agree. When someone drives drunk, that person is making a decision to act irresponsibly. It is not an accident or mistake, but rather a decision to engage in conduct that shows a disregard for the safety of others on the streets, highways, and sidewalks in Boston and across the Commonwealth of Massachusetts, and this is the definition of negligence.
Unless a driver was intentionally trying to run over a victim, any car accident lawsuit would involve a claim of negligence. If the victim were killed, the claim would be wrongful death under a theory of negligence. Negligence is the underlying charge in a drunk driving accident case in Boston, and the decision to drive drunk constitutes negligence on behalf of the defendant.
Changing decision-making from bad to good is what all of these anti-drunk driving campaigns are trying to accomplish.   They are trying to essentially instill fear in the prospective drunk driver and scare him or her into not driving drunk. They generally do this by showing the possibility of getting arrested, as opposed to the tragic results of personal injury. Whether this is the right approach is obviously up for debate.
If you have been injured in a Boston drunk driving accident, call for a free and confidential appointment at (617) 777-7777.
Additional Resources:
Drunk Driving Drops Nationally, August 20, 2015, ABC 6
More Blog Entries:
1970s idol David Cassidy fined $900 in drunken-driving case , November 17, 2013, Boston Drunk Driving Accident Lawyer Blog