Most drunk driving accidents involve a driver who is too intoxicated to safety drive a car. While this is certainly not excusable conduct, and could be basis for a drunk driving accident lawsuit, the drunk driver is not normally purposely trying to hurt another driver or pedestrian.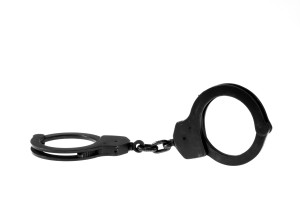 However, there are some cases where the drunk driver is alleged to have acted with actual malice or intent when he or she is behind the wheel. According to a recent news article from ABC News 5, an alleged drunk driver has been arrested for attempted murder. Authorities say the woman allegedly rammed her minivan into a house over and over again while she was drunk. Eventually, the wall gave way and collapsed on a mother and her two minor children, who were inside the home at the time of this allegedly intentional drunk driving car crash.
The 56-year-old drunk driver is the ex-girlfriend of the victim's father. The couple had been experiencing ongoing domestic issues, and she was allegedly very angry with him at time of the incident, according to the victim. She said the minivan entered her home as it crashed through the exterior concrete block wall and then drove into a bedroom and took out the load-bearing wall, causing the collapse.
Police say, after crashing into victim's home, she backed out and fled the scene, and she was arrested after running a red light in heavily damaged vehicle and causing a four-car crash at the intersection. When police responded to this accident, they not only learned she was allegedly drunk driving, but they also had the report of her alleged attack of the occupants of the home with her car.
Alleged drunk driver was severely injured in the car crash and is still in the hospital. She has not yet been arraigned, but prosecutors intend to charge her with attempted first-degree murder, drunk driving, driving without a valid license, felony mischief, driving without insurance, and she was cited for the red light violation. It has also been alleged that defendant is currently on probation for a felony drug charge and has a pending criminal traffic case in the courts. It should be noted that despite the numerous accusations, she has not been convicted of any conduct in connection with this most recent incident and is still presumed innocent unless and until she is found guilty in a court of law beyond a reasonable doubt.
If you are ever in a car accident where multiple people are injured, it is important to contact a Boston drunk driving lawyer as soon as possible.   The reason for this is because there is a decent chance the at-fault driver will not have enough insurance coverage to pay out all damage claims.   The sooner your attorney can file a claim, the better your chance will be for a full and appropriate financial recovery. However, the facts in every case are different, so you should speak with an experienced attorney about your actual situation.
If you have been injured in a Boston drunk driving accident, call for a free and confidential appointment at (617) 777-7777.
Additional Resources:
Drunk driver repeatedly rams house then causes 4 car pile up, November 20, 2015, KOAA News, by Andy Koen
More Blog Entries:
1970s idol David Cassidy fined $900 in drunken-driving case , November 17, 2013, Boston Drunk Driving Accident Lawyer Blog