As you drive through the City of Boston and other large metropolises like New York and Washington, DC, you are likely to see picketers marching with large signs and chanting outside a large downtown office building.  These picketers have decided they are being oppressed or taken advantage of by their employer, and they need to speak out.  They are taking a big risk, because, depending on their level of skill as worker and the relative strength of the local union, they might end out losing their jobs.  At the very least, they are having to suffer the consequences of going without pay for a potentially substantial about of time.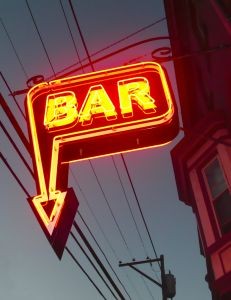 In addition to the many economic threats, it seems there are other types of risks from spending hours alongside a crowded city street.  According to a recent news feature from the Boston Globe, a Verizon worker was picketing outside a wireless store location when an alleged drunk driver crashed into him so violently that he was flipped onto the car and then was thrown onto the roof of the vehicle. This occurred a few minutes before nine in the morning.
While this is not the time one might expect to have an alcohol-related car accident, as our Boston drunk drunk driving accident lawyers have seen in various cases, there is no point in the day that it is too early for some defendants to drink to the point of intoxication and get behind the wheel of a car.
Authorities further allege, after hitting the 47-year-old picketing worker, the driver got out of the way of the picket line and attempted to drive away.  He made it as far as the on-ramp to the Worcester-Boston Turnpike and then for whatever reason stopped his vehicle.  The worker he hit was allegedly still on his vehicle and was thrown into the road when he finally came to a stop on the on-ramp.  Authorities were quickly called to the scene of this alleged drunk driving car crash in Worcester and said they immediately suspected this driver of being under the influence of alcohol.
The victim was hurt, but luckily his injuries did not appear to be life threatening.  He was treated by first responders and taken to a local level-one trauma center.  His exact condition is unknown at this time.   The alleged drunk driver was charged with operating a motor vehicle under the influence of alcohol (fourth offense), driving without a valid operator's permit, and assault and battery by means of a dangerous weapon.  In this case, the weapon was his pickup truck.  It should be noted that defendant has not been convicted of any crime in connection with this accident as of this time.  He is presumed innocent unless and until he is found guilty beyond a reasonable doubt by a judge or jury.
According the Worcester County District Attorney's Office, the suspect has pleaded not guilty to the various charges and is being held on a $50,000 cash bail.  It is not hard to see how a person alleged to have committed a fourth drunk driving offense, and one that involved personal injury to a pedestrian, would be held as a possible danger to the community.
If you or someone you love has been injured a Boston drunk driving accident, call for a free and confidential appointment at (617) 777-7777.
Additional Resources:
Drunk driver allegedly hits Verizon picketer with truck, May 12, 2016, Boston Globe, By J.D. Capelouto
More Blog Entries:
School Bus Driver Charged with Drunk Driving in Sturbridge, April 7, 2016, Boston Drunk Driving Injury Lawyer Blog